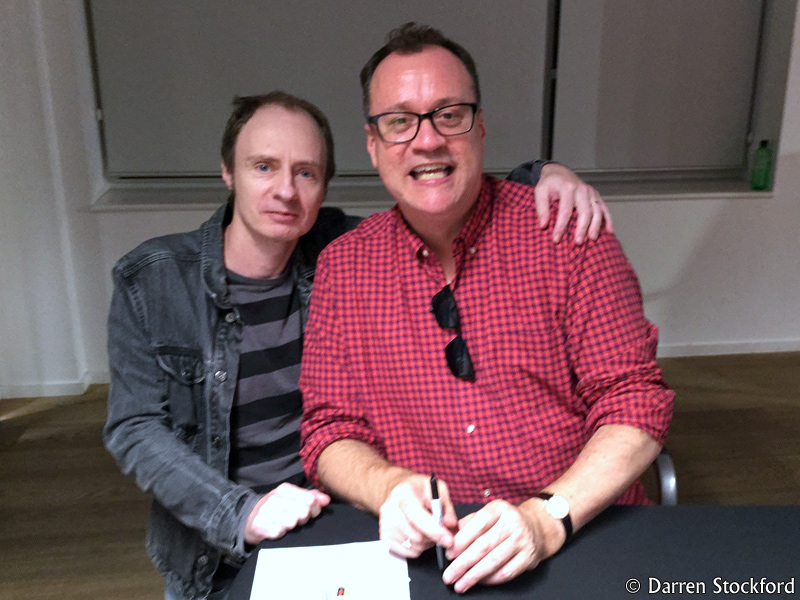 Here's me at Foyles on London's Charing Cross Road last night with one of my favourite human beings, the always-delightful Russell T Davies.
Russell was in town, along with the also-very-lovely James Goss, to talk about Now We Are Six Hundred: A Collection Of Time Lord Verse, which James wrote and Russell illustrated, and which looks like a lot of fun.
The evening began with some readings and an amusing hour-long talk, which was broadcast live on the official Doctor Who Facebook page, and at the time of writing is still there, should you fancy a look. This was followed by a signing, photos and posh chocolates – James's posh chocolates, which he kindly donated to the patiently waiting queue, to aid their sustenance.