Dimensions in rhyme: Russell T Davies and James Goss promote their book of 'Time Lord verse'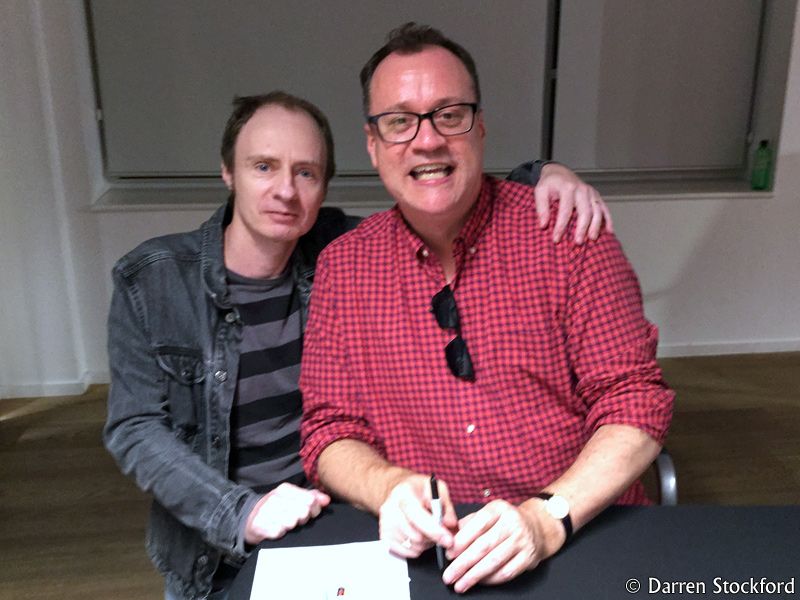 Here's me at Foyles on London's Charing Cross Road last night with one of my favourite human beings, the always-delightful Russell T Davies.
Russell was in town, along with the also-very-lovely James Goss, to talk about Now We Are Six Hundred: A Collection Of Time Lord Verse, which James wrote and Russell illustrated, and which looks like a lot of fun.
The evening began with some readings and an amusing hour-long talk, which was broadcast live on the official Doctor Who Facebook page, and at the time of writing is still there, should you fancy a look. This was followed by a signing, photos and posh chocolates - James's posh chocolates, which he kindly donated to the patiently waiting queue, to aid their sustenance.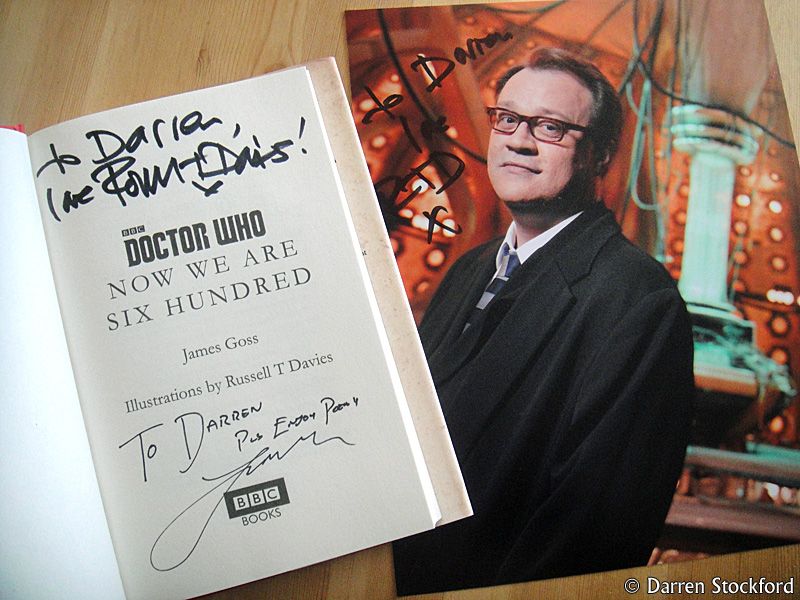 Russell was as twinkly as ever as he asked me: "Who's your favourite Doctor?" It's a hard question because I actually have three faves - three 'my' Doctors, if you will - and one of them was created by the guy who was asking. But as it took me all of a second to cough to Pertwee (my first), I reckon that's ultimately the right answer. It was almost a reflex.
I do have an in-focus photo of me and Russell, but I prefer this slightly blurry one, for no rhyme but good reason (I really must stop doing that habitual 'pointy' thing).
As for the picture below, well… as James stood up, he briefly folded his arms and I copied him. And then things spiralled as we tried to 'out-man' each other. I lost.
Overall it was a fun, relaxed event, and everybody seemed to have a good time - which, I think, for these two splendid fellows is poetic justice.