Death Of The Doctor: The BFI screening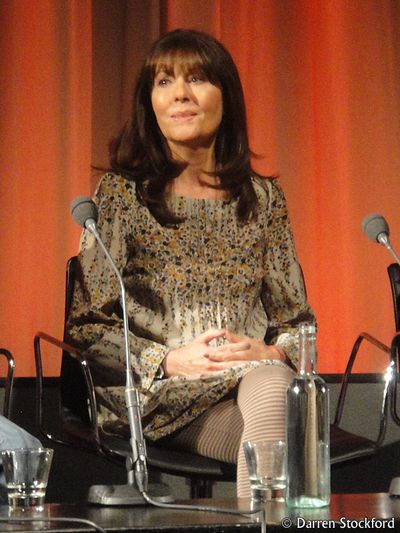 Blimey, where are all the kids? Standing in the foyer of the NFT1, the largest screen at the BFI on London's Southbank, I'm surrounded by 40-something blokes. I'm not sure why I'm so surprised. After all, I too am a member of this species, and the event I'm attending is billed as a "special treat for those of you who have to work for a living".
It's just that, well, we're all here for a screening of a CBBC programme, a 5.15pm, after-school treat. Sure, there's a Q&A afterwards with its creators and stars, but still, I'd feel a bit more comfortable if the audience weren't quite so hairy/bald (delete as applicable).
The Sarah Jane Adventures, a spin-off from Doctor Who starring Elisabeth Sladen as the titular, alien-busting heroine, has been running since 2007. Now in its fourth series, the programme is one of the Beeb's top-rated kids' shows, and one that clearly attracts a fair number of adult viewers - especially when it runs episodes that feature the Doctor himself.
The first such tale, a story from 2009 titled The Wedding Of Sarah Jane Smith, had the 10th Doctor saving his old companion from a sly villain known as the Trickster. This year, Sarah Jane learns that her beloved Doctor has been killed, not to mention mangled, in a story called Death Of The Doctor. Sarah Jane, however, doesn't believe that the Doc is actually dead. In fact, she seems quite sure that his clogs remain unpopped, and only attends his funeral so that she can begin to figure out what's really going on.
To aid her, writer and showrunner Russell T Davies brings her face to face with another of the Doctor's ex-companions, Sarah Jane's predecessor, Jo Grant - or, as she's now known, Jo Jones. Yep, she really did marry Clifford Jones from the 1973 story The Green Death, and the pair have been adventuring together ever since, bashing out seven children in their spare time.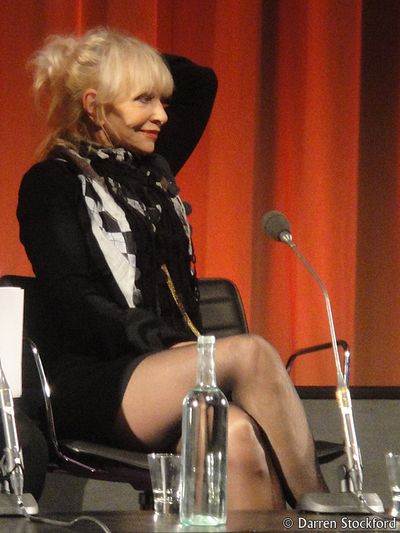 And so begins an intriguing, funny and at times moving story that has Russell T Davies written through it like a stick of souvenir Doctor Who rock. The script is packed with continuity references to make old fans smile, and even ties a few bows on certain characters' stories, including some that haven't been seen in the show for decades. Davies also throws a cheeky curveball at the show's canon - one that's bound to set forum debate alight for months, if not years. Oh, and Matt Smith is as good as ever. No surprise there.
Katy Manning, playing Jo on TV for the first time in 37 years, is wholly believable as an older version of the character we last saw bidding goodbye to Jon Pertwee's Doctor. It's a warm, lovable portrayal that's pitched just right for the series, never becoming too soft-focus, even with all the references to Jo's history with the Doctor. I'd hope that kids would be able to plug in to this story just fine, as Jo comes across as someone quite fun, whether or not you're aware of her back story.
Gripes? I have a few. The music in the theatre is too loud, drowning out dialogue; the pace of the episode towards the end is a little too fast for (my) comfort; and though the aliens, the Shansheeth, work a lot better on screen than the stills I'd seen had suggested, I'm a bit disappointed that they're yet another character design based on a well-known animal.
Rhinos, pigs, cats, wasps, flies - they've all been 'creaturised' for Doctor Who in recent years, and I much prefer the show's more exotic-looking aliens. I'd like to think that, if I travelled through time and the cosmos, I'd bear witness to much stranger-looking species than I could see at Dudley Zoo. Sure, the aliens can talk, but so can parrots. And, besides, doesn't the TARDIS translate? Who's to say that the Doctor couldn't converse with a chimpanzee if he wanted?
Post-screening, the two stars of Death Of The Doctor, Elisabeth Sladen and Katy Manning, are joined on stage by script editor Gary Russell and brand manager Edward Russell, plus Joe Lidster, the writer of such Sarah Jane stories as The Mark Of The Berserker (2008), The Mad Woman In The Attic (2009) and The Nightmare Man (2010). The interview, chaired by the BFI's Justin Johnson, lasts an hour and, unsurprisingly, Katy is the star of the show.
Ms Manning has apparently been told to be on her best behaviour this evening, but a toned-down Katy is still a livewire, colouring her answers with various accents and asides, and loading them with innuendo, both purposely and accidentally.
She says of her Sarah Jane co-star Daniel Anthony (aged 23): "I thought [he was] about 16 years old… And then I found out that he was far from a little 16- or 17-year-old boy." The audience start to titter, and then they suddenly roar with laughter at her faux pas. Katy puts her head in her hands and says: "I'm just going to shut up now."
Of course, she doesn't. Thankfully.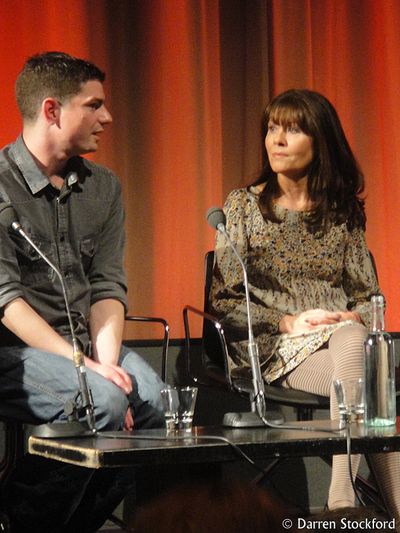 Lis Sladen is as delightful as ever - she's well-spoken and thoughtful in her answers, even giving a young girl's "what's it like being on TV?" her full attention. At one point, Katy compliments her, saying that she's absolutely the right person to front such a well-produced series, and Lis replies with a twinkle: "I know" - the cue for another roar.
There are some good questions from the audience, and pleasingly they're not just aimed at Lis and Katy. One chap asks Joe and Gary why the decision was taken to bring the Doctor into The Sarah Jane Adventures, first in series three and now in series four.
"It was fun," replies Gary, before explaining that, basically, the time was right: "You wouldn't want to do it in the first year, because it would almost look like you didn't have faith in the show."
With series five already in production, faith in the show seems to be in abundance, which is good news for fans - of all ages. I admit, The Sarah Jane Adventures isn't a series that I watch as avidly as I watch its parent show - it tends to move way too fast for my tastes, and is rooted in a situation that I find difficult to buy into. With its young, alien-thwarting detectives and know-all, attic-dwelling supercomputer, it feels like a step too far for the Doctor Who universe (if Sarah Jane and her friends can save the world on a regular basis, doesn't that diminish the Doctor's legend?).
But I have to say, occasionally, it plays an ace. Death Of The Doctor is the most enjoyable slice of Sarah Jane that I can recall. It's as close to modern Doctor Who as the programme will probably ever get, while managing to cram in so much nostalgia that it's fit to burst.
I'm sure that the young 'uns will love it, because the grown-ups here tonight are feeling like kids again.
Death Of The Doctor premieres on 25 and 26 October 2010 at 5.15pm on the CBBC channel.