In the court of the Goblin king: Meeting Claudio Simonetti at HorrorConUK, 19 May 2018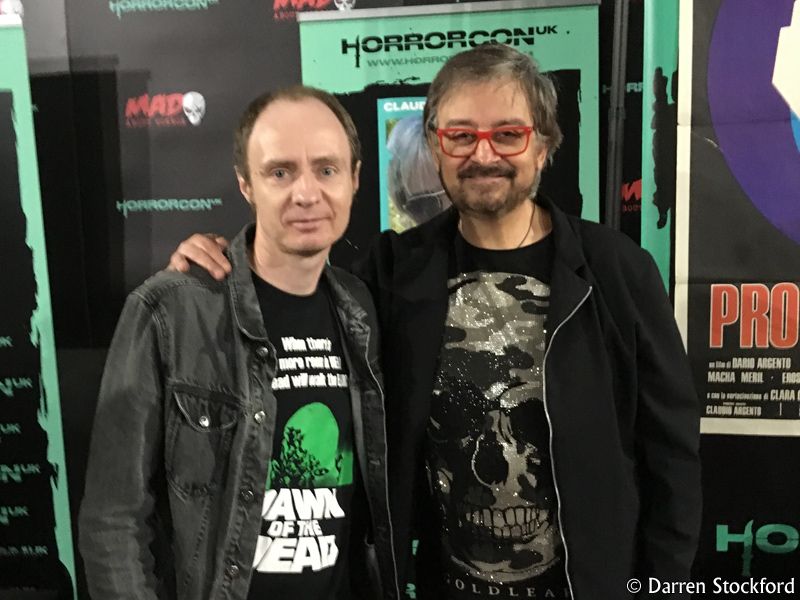 Here's a blurry pic of me with keyboard player and songwriter Claudio Simonetti, one of the founding members of Goblin - Italian prog-rockers and purveyors of many excellent soundtrack recordings.
The occasion was the fourth HorrorConUK in Sheffield, which as I write is just about finishing up. I only went for the Saturday, so I'm sat at home now fondling my signed goodies and wishing that I'd given the Suspiria sleeve longer to dry. How was I to know he wasn't using a Sharpie?
Despite that little mishap, I had a fab time - Claudio's live set was a highlight, as was his admiration of my T-shirt - and I look forward to doing it all again next year, hopefully on some sleep.
Just lately I've struggled to catch any shut-eye in hotels, and by the end of Saturday I'd been awake for 41 hours, making the title of the box set I asked Claudio to sign rather fitting.