Top secret clown business: Meeting Sid Haig at HorrorConUK, 13 May 2017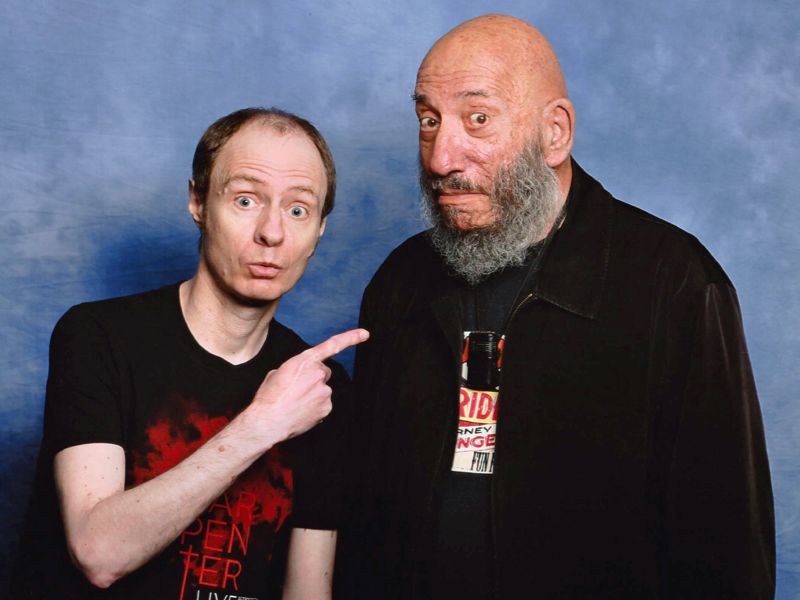 Last Saturday I trundled up to Sheffield to attend the third annual HorrorConUK, a convention for lovers of all things bowel-loosening, held at the Magna Science Adventure Centre. One of the guests was Sid Haig - aka Captain Spaulding, the serial-killing clown from House Of 1000 Corpses and The Devil's Rejects - and as a big admirer of the latter film especially, I thought I'd go and say hello, as well as nab a signed 8x10 for my slowly growing collection of cast signatures.
Normally when I attend this event, I journey up from London on the Friday and stay overnight in a hotel. But this time I decided to travel there and back the same day, catching a 5.45am train, on the back of a 2am alarm call. In theory, this meant I could go to bed early and get a few hours' shut-eye. In practice, it meant I got no sleep at all. By the time I got home at 10.45pm, I'd been awake for nearly 40 hours - and for medical reasons I hadn't consumed any caffeine, either. So look out for me in the 2018 Guinness Book Of Records.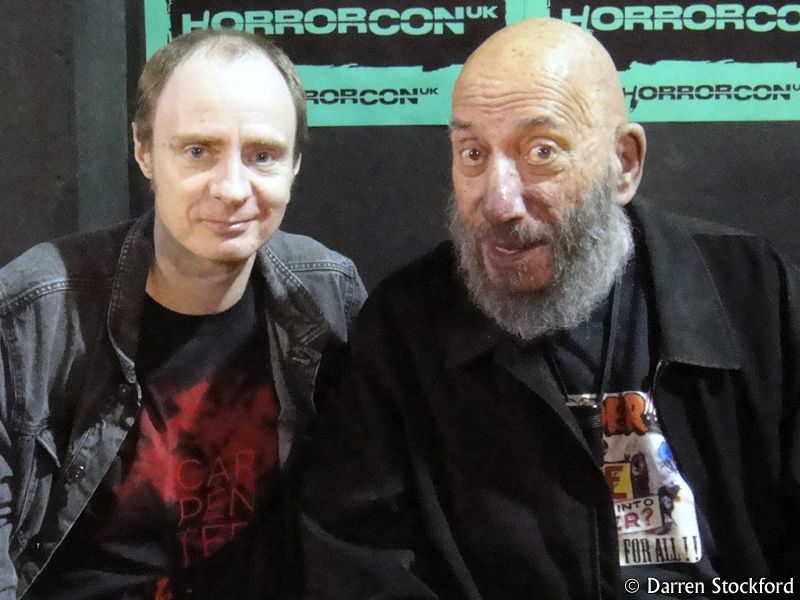 As expected, Sid was very cool. A seasoned fan-pleaser, he was posing for photos at his desk with everyone who asked, and was adding quotes of his choosing to everything he signed. I was delighted to get a tutti-frutti flavoured one.
I felt that the event itself really came into its own this year. It's always been a great day out (or weekend out, if you have the stamina), but the organisers had finally got the queue management sorted, outside and inside - with, for the first time, virtual-queue tickets for some guests - which means that I'm now 100 percent happy with the way this thing is run.
The best part of HorrorConUK, for me, is the talks area. With its stadium seating, great sound and knowledgable interviewers - experts and authors in the field of horror - it's a real pleasure to sit and listen to guests. Far too often at certain other events, I've found myself staring at the back of someone's head while straining to hear what's being said on stage. But the set-up here impressed me in 2015, and it continues to do so.
I hope that this aspect of HorrorConUK continues, as it's the jewel in its crown. When I'm at a convention and I don't have to worry about whether I'll be able to see or hear properly, it makes everything feel so much more relaxed and civilised. And the three Q&A sessions that I attended on Saturday - Sid's, Heather Langenkamp's and John Jarratt's - were all very enjoyable, with a good mix of questions, both from the interviewers and the audience.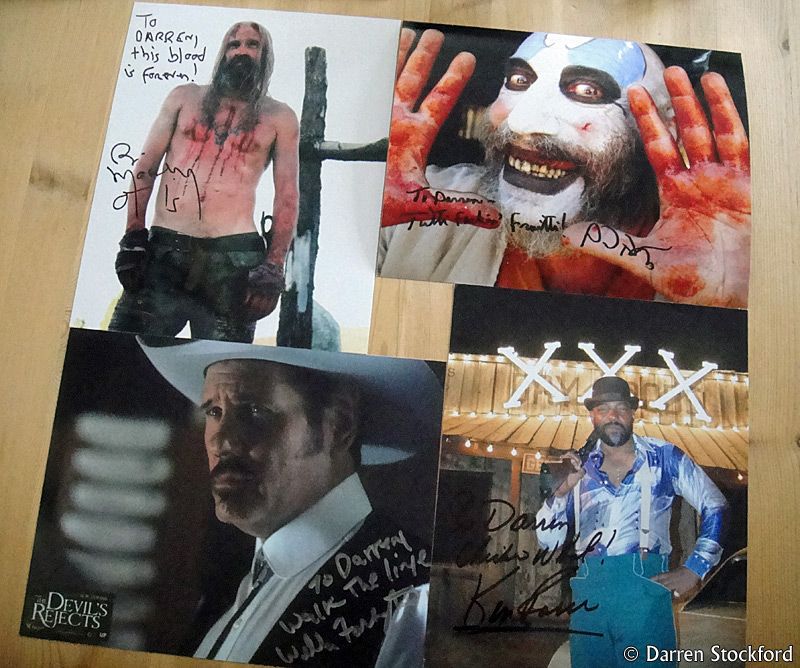 In conclusion, everyone involved with this convention - organisers, guests and attendees - seems to have done themselves proud. I found it a joy from beginning to end, even on no sleep.
There hasn't yet been an announcement about next year, but I'm willing to bet that, like a bloodied hand from the grave, HorrorConUK will rise again.
The alternative? Now, that would be a real shock ending.
• Visit the HorrorConUK website