Preparing to crash-land: Last Great Dreamers warm up in Watford, 31 August 2014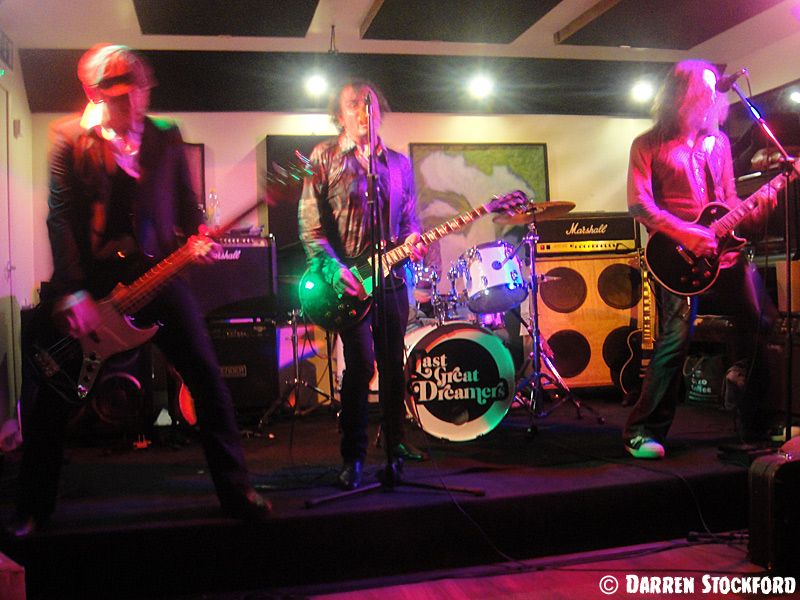 When it comes to the art of illusion, neither Paul Daniels nor young Mr Dynamo can compete with Old Father Time. Has it really been 17 years since I saw Last Great Dreamers perform?
The fossil records say yes; my memory says no. It was 1997 when the band last blew the doors off a London venue (metaphorically speaking) and I caught my final glimpse of them before they picked up their guitar cases and strode off into the sunset. Yet in some ways it feels as if just six or seven years have passed. It's outrageous that people born that same year are now allowed to drive. I mean, really? If I were you, officer, I'd double-check those licences.
Scarier still for me, time is about to contract even further.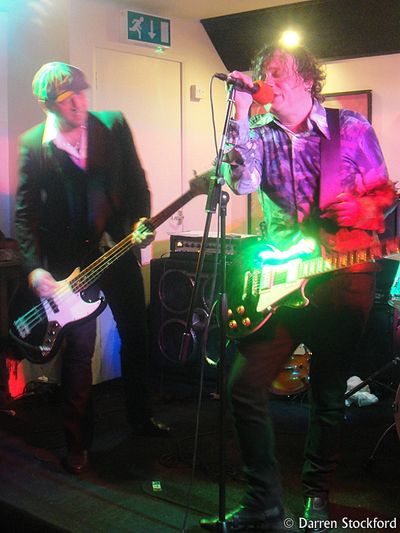 It's 8pm on Sunday 31 August, and I'm at Sanctuary Studios in Watford, where for the past few months Last Great Dreamers have been rehearsing and working up a set for next month's comeback gig at Camden's Purple Turtle. Tomorrow they'll release their second LP, Crash Landing In Teenage Heaven - a record that will, I think, surprise many people.
Recorded during the band's final years - or what were at the time their final years, 1995 to 1997 - the album's 11 tracks are a trove of (thankfully no longer) hidden treasure, a collection of songs that scream the question: how the heck did Last Great Dreamers manage to fall down the back of the music industry's sofa?
These tracks haven't dated a jot in either their composition, their arrangement or their production, and thanks to a splendid mastering job the record sounds as if it was recorded last week. Which screams another question: are the band going to be able to reproduce the energy of this record on stage?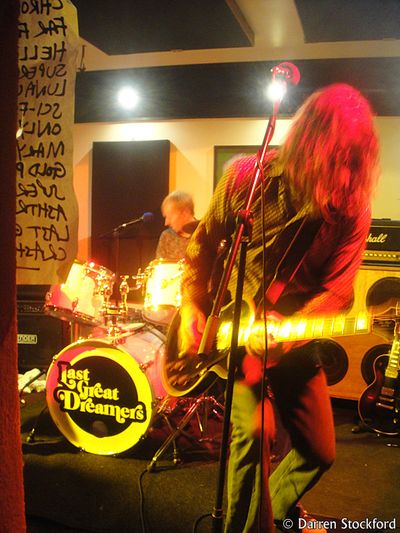 Now, this is why I've made the trek up to Watford: to bloomin' well find out. I'm in the company of nine other people, including band leaders Marc and Slyder's wives, Marc's two eldest children and my good lady wife Tara. Our job is to provide an audience for Last Great Dreamers to perform to, as a kind of dress rehearsal for Camden. The band think it's for their benefit - to see how they fare when faced with, well, some faces, after all those weeks playing to mirrored walls - but I know it's for mine. Oh, I have faith; I'm a fan. But, of course, I'm not going to pass up the chance to seek assurance.
Slyder, the lead guitarist, admits beforehand that he's not sure what he should be aiming for this evening - should he treat it like a private party, a normal gig or, well, something else?
I'm not sure what to expect, either. The crowd might be tiny but so is the room (the bar, by the way, is a bag in reception), and as the smoke machine and intro tape start up and the lights begin to flash, it quickly becomes obvious what the tone of the evening is: that of a good, old-fashioned gig. And, hey, whaddya know? The band on stage sound very much like Last Great Dreamers.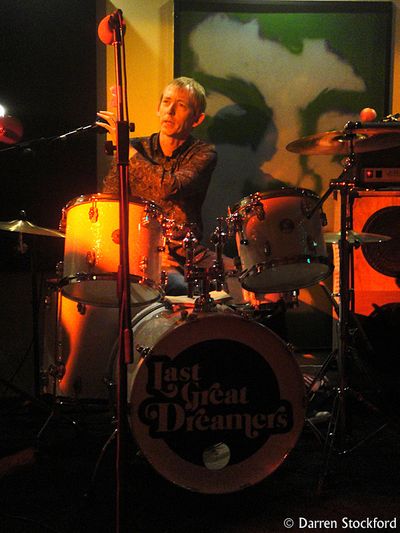 It's all there. Really. The energy is high, the passage of time appears to have had little effect on Marc's distinctive voice, and Slyder's chrome-plated guitar sound rings out as cleanly as ever. The stage mannerisms that fans always loved are very much in evidence, and new-boys-who-are-actually-old-boys Ginge and Ian (long story) have settled in perfectly.
Honestly, the seams don't show. Yes, there are some mistakes tonight - my favourite is when Slyder starts the wrong song and Marc points out the setlist - but it doesn't matter, not least because this performance is still part of the rehearsal process.
What strikes me quite forcefully is how fluid and alive the band's music seems, performed in front of people for the first time in almost two decades. All those songs that, since 1997, I've only been able to hear on CD and tape are suddenly in the wild again, as drums are hammered, guitar strings bent and microphones covered in sweat and spit. And I'm disproportionately delighted by a snippet of a song from 1967 being playfully inserted into the climax of one of the band's own compositions (sorry, no titles - spoilers!). It's a silly little thing, but to me it signifies that Last Great Dreamers are evolving once more; that their songs are no longer static museum pieces.
For this old fan it feels vaguely surreal, and actually quite emotional, to be watching the band play live again after all this time.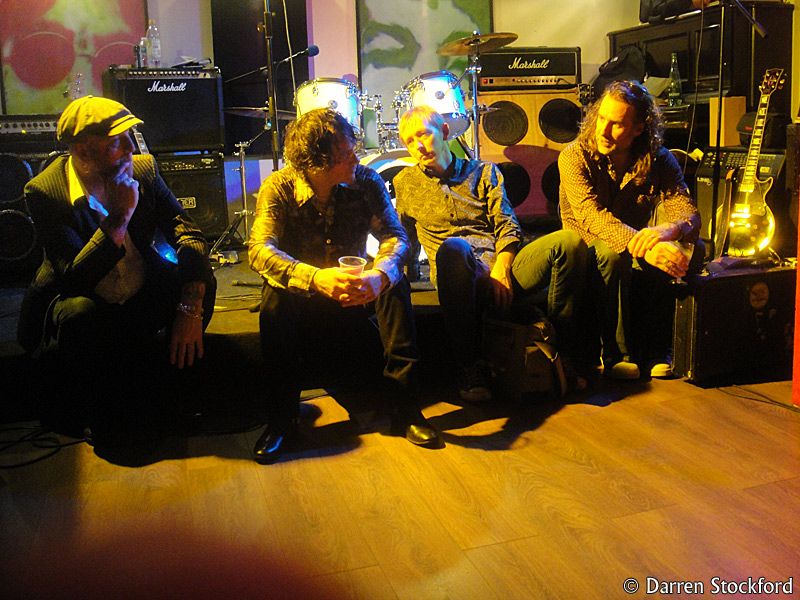 Heck, just meeting up with Marc and Slyder again gives me the wobbles. As I stand in the car park chatting to Marc, pondering where the hell the last two decades went, I feel as if I last spoke to him just a few years ago. There's an odd disconnect between fact and feeling that's hard to process and for a moment makes me feel like crying. Where did those young men go? The truth is - and it's really obvious at times like this - they're still here, standing outside a rehearsal studio in Watford.
The stuff that matters to you rarely feels that long ago.
In three weeks' time, Last Great Dreamers will play their first proper gig since the late-1990s. It'll be a celebration of their past. It'll be the first public glimpse of their future. And I reckon it'll be a rollicking good evening, to boot (call it a hunch). Sure, Old Father Time's coming too, but if we all work together we should have him dancing down the front before the night's out.
• Crash Landing In Teenage Heaven is available now at Amazon, on CD or as a download
• Read my review of the Purple Turtle gig
• Take a walk down memory lane as I reminisce about Last Great Dreamers in the 1990s