Track record: Last Train Tonight by Marc Valentine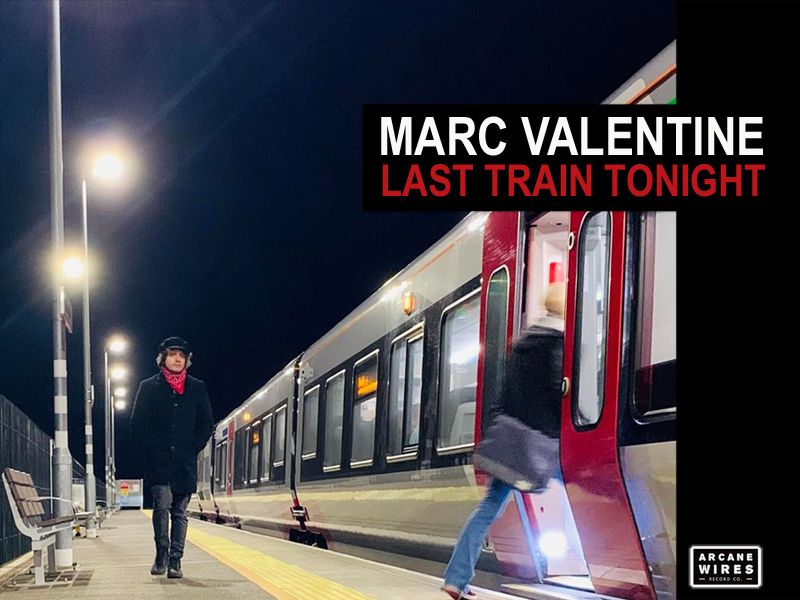 Below is a video I made with the mega-talented Marc Valentine, frontman of Last Great Dreamers, for his new single Last Train Tonight.
Give it a watch/listen and, if you enjoy it, give Marc a like/subscribe on YouTube; perhaps even leave him a comment. This is his first release outside of the Dreamers, so it's a leap into the unknown and I'm sure he'd love to hear what you think.
If I, a mere listener, was asked what the song's about, at first I'd reply: "It's about 2 minutes 45 seconds" – a terrible gag in service of me trying to say that this is a great pop record. Upbeat, with well-crafted hooks, the song is as catchy as the Northern Line in rush hour, but a lot more fun.
You could say – and you'll like this – it's just the ticket. (Sorry not sorry.)
And then I'd stroke my chin, acknowledge that we all bring our own experiences to music and interpret lyrics in different ways, and finally get to the nub of it: that the song seems to me to be about life wearing you down, and longing to find peace and equilibrium. In the whirlpool of modern existence, I find it hugely relatable.
Last Train Tonight will feature on Marc's forthcoming album, Future Obscure, which is due for release on 8 July 2022.
Stay up to date with Marc's activities via your favourite social-media platforms – though don't stand too near the edge of those platforms, and remember to mind the gap.