On with the show: Last Great Dreamers release Live At The Tivoli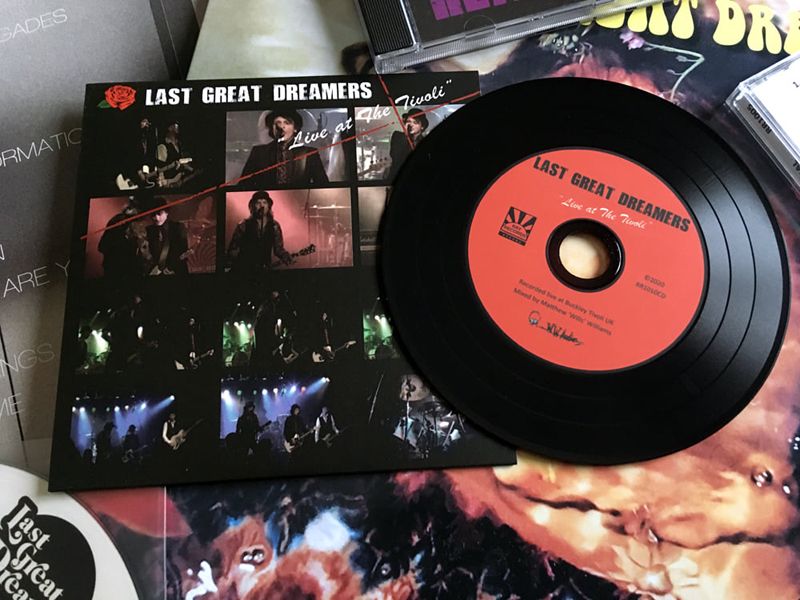 The new Last Great Dreamers album landed on my doormat yesterday. It's the band's first official live release since their demo days, and I relaxed my three-day quarantine rule for this particular piece of post - it was a mere three minutes before the CD was in the player. In fact, it would have been even sooner if I hadn't had to peel a sticker to get inside.
I'd forgotten that this gig, at the Buckley Tivoli in October 2019, was a benefit for mental health awareness and suicide prevention. So Marc telling depression to do one (in even blunter terms than that), a few tracks in, caught me off guard and I had a cathartic sniffle. And then, later, came Werewolves, a song that always makes my throat tighten: "Running away from my mind…"
In the hellscape of 2020, I've found music to be even more of a distraction and comfort than usual. And here, in the final few weeks of the year, in my own living room, were some old friends doing what they do best: kicking up the good times. That first listen, in headphones, felt like a warm hand on my shoulder - and when it's a metaphorical hand, that's totally allowed under Tier 2 rules.
It's great, too, to finally own the recorded debut of the new rhythm section, bassist Tim Emery and drummer Rik Pratt, who played their first shows early last year. Suffice to say, I hope that a studio album follows. And my compliments to Matthew 'Wills' Williams for the mix and mastering. The sound is raw and exciting, roomy and dynamic. In waveform terms it's a right peaky blinder (ie, a mountain range, rather than the all-too-common brick wall), which is always very welcome.
Live At The Tivoli is out now, for purchase and streaming, in all the usual places, and probably some unusual ones too. Remember, though: Santa won't know you want it unless you tell him. He's a jolly and generous soul, but he's not a bloomin' mind reader.