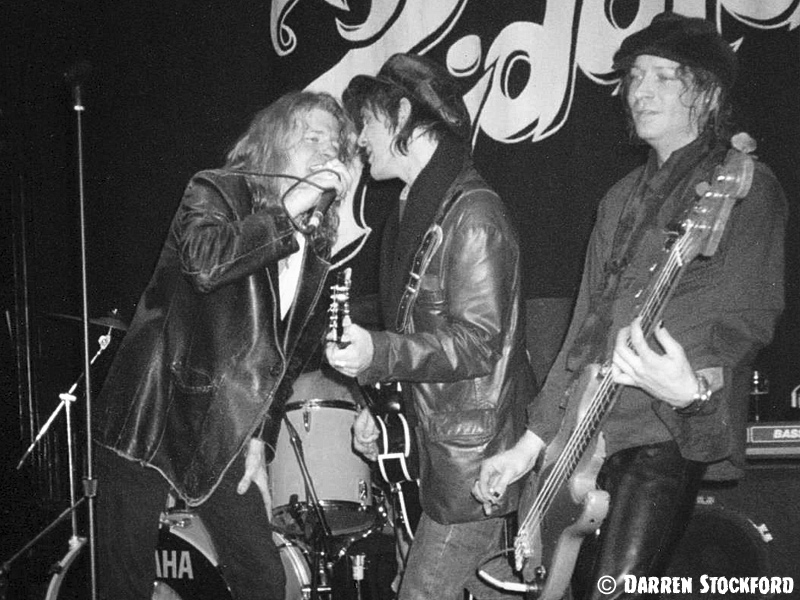 Tommy Hale surveys the situation from the bar: "I think this is amateur band night or somethin'."
It certainly looks like it. The band currently doing their thing on stage are somewhat less than inspiring. The crowd seem more suited to a karaoke night in a wine bar. Rock 'n' Roll Central this is not.
"The King's Head was the same kind of thing," says the Swank Deluxe frontman, leaning in towards me to make himself heard above the sub-Jamiroquai funk-lite lounge muzak. A few days before tonight's second-on-the-bill Mean Fiddler bash, Tommy led his troops through a 40-minute set at the King's Head in Fulham, where they found themselves sandwiched uneasily between two bands who, by the sound of things, probably think that Chuck Berry is a renowned US undertaker and Keith Richards used to front a popular '60s group called The Shadows.