Afterburning love: Darrell Bath's Sabre Jet - album review and live at the LA2, London, 13 August 2000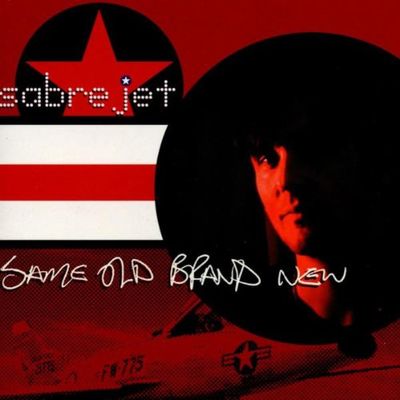 When I have a spare year or two (cough), I'm going to write the secret history of 1990s rock 'n' roll, giving credit to those musicians who, despite playing in some cracking bands, have never got their critical dues. Darrell Bath's going to have his own chapter. Over the past 10 years, this guy has been a part of so many of my favourite records and bands, turning up in places that have both delighted and surprised me, that I stopped worrying about him disappearing into the 'where's he gone?' file a long time ago.
While I was waiting for a new Crybabys record, he turned up in the Dogs D'Amour, injecting fresh energy into the band's performance and helping them get back on track after the burnout of the Straight tour (from which Tyla still bears the physical scars). When the Dogs split, he bounced back by joining Ian Hunter's band, lending his distinctive style to two superb albums, and slowly but surely becoming Keef to the ex-Mott man's Mick. And then there was the unannounced, but very welcome, return of the Crybabys.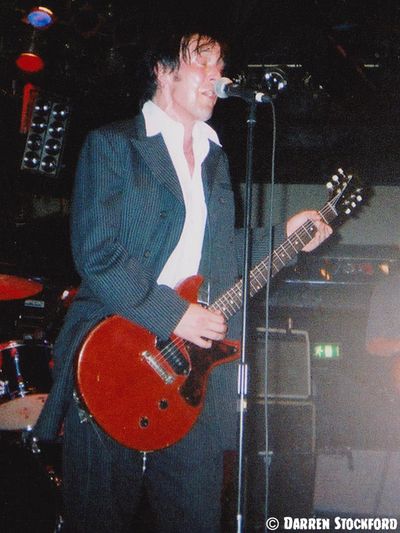 Not long after I got my paws on a copy of last year's brilliant "Rock On" Sessions, I got wind that Darrell had been working on another record. The first rumour I heard suggested that it was a solo album. Now, while not technically true – the record is credited to Sabre Jet – it's Darrell's face that appears on the sleeve, and 10 of the 12 songs have been penned by Darrell and Darrell alone. Alongside bassist Paul Kirkham and drummer Richard Newman, the guitarist has crafted a set of songs that, for the most part, very much rock (and roll, of course), but they occasionally dip their toes into more moody waters, too, suggesting that Darrell felt like stretching his legs a bit this time round. The result is a record not a million miles away from… ooh, I dunno, Ron Wood's Slide On This, perhaps?
If this album had a subtitle, it'd surely be 'Something For Everyone', because quite frankly it has it all: countrified Crybabys-ish balladry (Same Old Brand New), riffy, Stonesy mid-tempo groovers (Just Be True, Never Trust A Blonde – not the Dirty Laundry version, but every bit as good), fast 'n' dirty rockers (No Justice, Rats), Keith Richards-style slowies (Getting By, Something I Can't Give Away), a couple of songs that would have sat quite happily on the Honest John Plain & Friends album (Pawn Shop, That's Not Really What Love's All About), moody instrumentals (E2G), and even a horn-filled waltz (Ramona).
While not everything hits with an equal force the first couple of times you hear the record – the immediate standouts are the more familiar-sounding tracks – most cuts eventually reach the spot. As long as you don't dive in expecting to hear a completely raucous Crybabys record (Darrell's painting with a much broader palette here, both song- and arrangement-wise), you'll enjoy it, trust me.
However, I do have one criticism of the album - the production. It's too thin. Whenever I play it, I have to turn the bass up. I'm not one of these people who throw a major wobbler unless the bass is rattling my rib cage, but I do like a wee bit of oomph.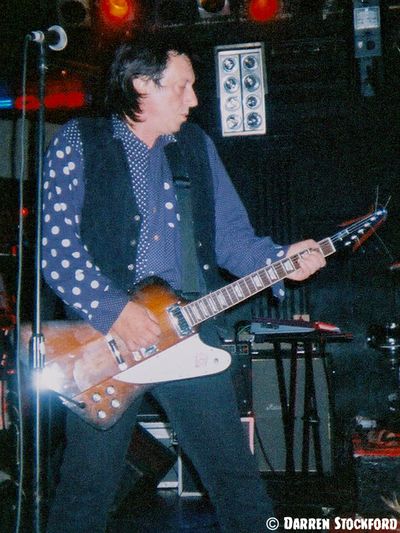 Thankfully, I got that oomph on 13 August 2000, when I saw Sabre Jet support Dan Baird at London's LA2 (now the Mean Fiddler). I'm not going to attempt a proper review of their set here, because it's been way too long for that, but I remember enjoying it immensely. Seeing Darrell sharing a stage with Honest John Plain again was a true pleasure (John didn't play on the album - his contributions were limited to a co-write and six backing vox). There were hints on Darrell's website that they might play a few Crybabys songs, but alas it didn't happen. Still, I'm not complaining, because a handful of prime cuts from Same Old Brand New was plenty to be going on with. They seemed to go down a treat with the rest of the audience, too, which is just as well, seeing as Dan's crowd are going to be seeing a lot more of Darrell in a few months' time.
Yep, I hear that he's hooking up with the mighty Mr Baird for a June 2001 tour of the UK. The thought of Darrell and Dan together in the same band is too exciting a concept to contemplate right now (there are still three months to go - I have to control myself), so a quick 'wahoo!' will have to suffice for the moment. A few years back, when I first heard that Darrell had joined Ian Hunter's band, I couldn't believe my luck. At this rate, I expect to see him in a reformed Beatles in 2005. The guy has a knack of making my rock 'n' roll dreams come true, and for that I thank him.
"It's the same old brand new me, and I'm pleased to meet you."
Likewise, fella.