Expletive completed: Magnificent Bastard by Tommy Hale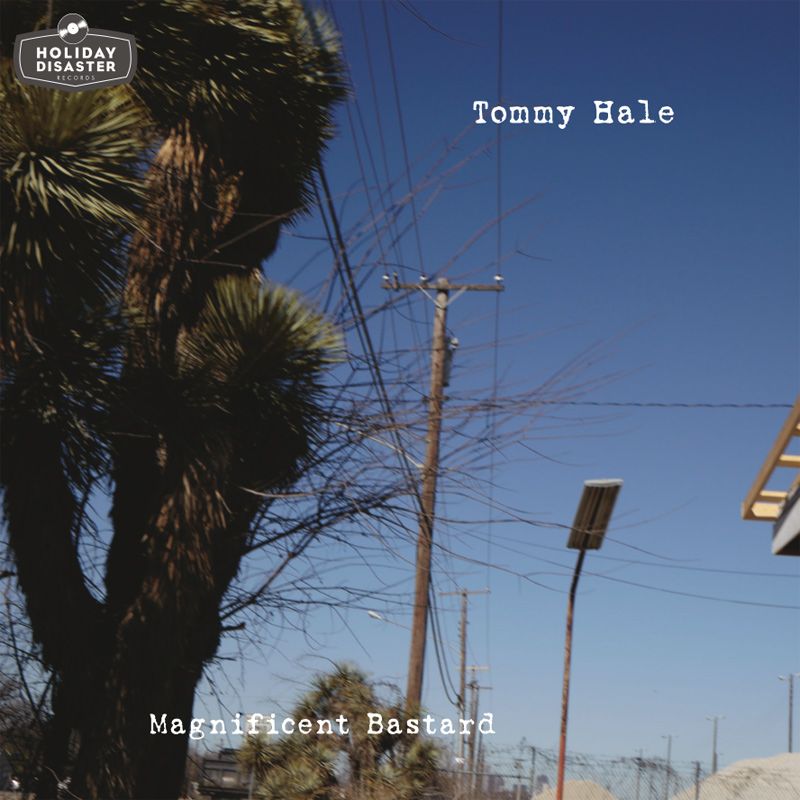 There's an unwritten rule in the music industry that goes something like this: whatever the date on which you're planning to put out your new record, add at least three months - and then, when you've finally got that date, add an extra week. The wheels of design, manufacture and publicity can move slower than anticipated, and it's impossible to cheat the system by anticipating delays from the outset - a problem I like to call the Release Date Paradox - so don't try to be smart.
And so it is that 10 months after its final recording session, and two seasons after its planned spring release, Tommy Hale's third solo album, Magnificent Bastard, has made parole. I first heard it in an unmastered, tentatively sequenced form last November, when I did an interview with Tommy in the Wiltshire studio where it was recorded. But the finished LP - the complete Bastard, you might say - is at last upon us, and listeners can finally get to decide whether it lives up to the claim of its title.
It's an attention-grabbing moniker, for sure - one that Tommy was initially concerned might be misunderstood outside of the US. As he told me last year: "In America a magnificent bastard is someone you joust against your whole life, and then if they die or something you're like, 'you magnificent bastard'."
I can't speak for the rest of the world, but he should rest assured that we Brits, at least, can appreciate its cheek and knowingness. The interesting thing for me about the title, though, is that it has multiple layers of meaning. Firstly, and most obviously if you know anything about Tommy, the title nods to his Dallas-based band The Magnificent Bastards (who don't play on this album but will no doubt be getting their teeth into its songs in a live setting). But there are two more possibilities offered up by the title track, whose chorus cries: "I still can't believe that magnificent bastard is gone!" On the one hand it sounds like a celebration of the singer's own youth; on the other a eulogy to a fallen friend.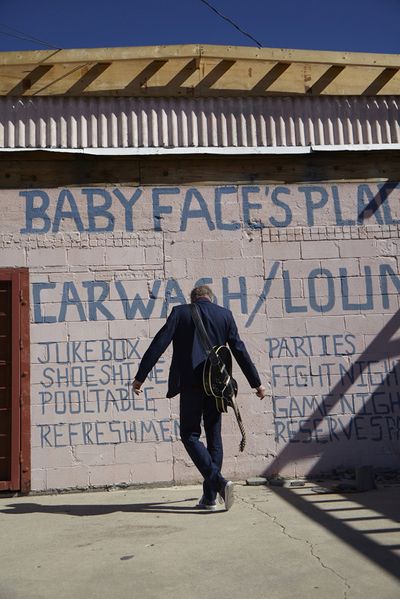 A swaggering rocker that harks back to Tommy's '90s band Swank Deluxe, Magnificent Bastard does what all great opening tracks do: knock your socks not only off but clean through the wall. Its author needn't have worried - it's impossible to make it to the other side of this song believing that the ego has landed, which ironically makes a fourth, and more on-the-nose, meaning for the title quite fitting. The bastard's done it. C'est magnifique! I feel like I should stand and applaud.
Before the crowd can get too rowdy, though, the tempo drops a gear and stays there for three whole songs. It's an unusual tactic but it works, shining a spotlight on Tommy Hale the singer-songwriter rather than the unabashed rocker, and setting a warm and confessional tone.
Homecoming Mum, a summery slice of aching Americana that sounds tailor-made for driving through the kind of landscape depicted on the album's cover, is a hotbed of hooks that waves goodbye with a run of wistful sha-la-la-la-las. Simple Song, a gently picked, McCartney-esque declaration of adoration whose lines require no reading between, proves that sometimes the cleverest thing is not to be clever. "Just because it's been left unsaid," sings Tommy, "doesn't mean it shouldn't be said. I love you…"
And then there's Can I Lay Down Next To You?, an assuming yet affecting ballad whose moody, keyboard-led arrangement helps paint a pleasing, late '70s, adult-oriented pop sound - new territory for the singer, but it's somewhere he sounds very comfortable.
The album pivots at its midpoint on another rocker, though this time there's menace in the air. Dark, brooding and full of mystery, Backburner comes on like a fuzzed-up take on the Rolling Stones' Bitch, before moving through a fiery lead-guitar break and a cascade of space-age sounds (imagine the Clangers being given some bad news). At its close, a crescendo of rock 'n' roll horn riffage gives way to a bed of rising electronic sounds that launch the album skyward, before it parachutes back down to earth with - what else? - a tongue-in-cheek country duet.
Just How She Died finds Tommy sharing a microphone with another Dallas-based singer-songwriter, Madison King, as he tries to recall whether his (hopefully fictional) wife is actually deceased or just dead to him. "It's all a bit hazy now but I remember a few things, about how she kicked my dog and flushed my wedding ring." Part parody, part homage to the genre's oft-celebrated clichés, it's a playful song, with the bar-room piano and back-porch harmonica adding to the track's sense of fun.
A much darker-sounding concoction is Sonrisas y Sunshine, the tale of a couple whose suicide pact doesn't quite go to plan. The track's Spanish seasoning brings to mind Havana By Midnight from Tommy's 2003 debut Far From Grace, though the spooky theremin lines give it a '50s sci-fi twist. It's a song that took me a while to appreciate, but the rising and falling bassline and Ray Manzarek-style keyboard stabs eventually became hooks. Of course, the drawn-out "motherfucker", heard two thirds of the way in, was always a charm.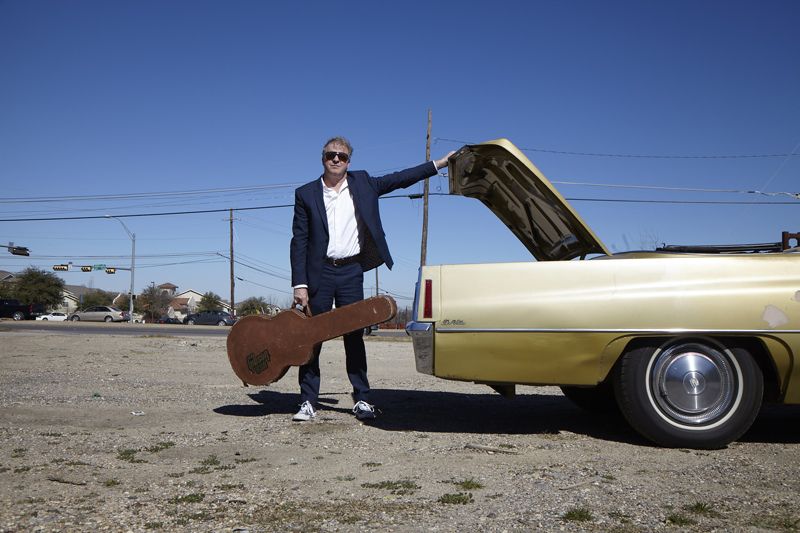 And so to the album's penultimate track, Save Me (The Ballad Of Odell Barnes Jr). A plea for salvation from a man whose life has gone clattering off the rails, the song was inspired by a true, sad and shocking tale. When Tommy found out that an old friend, someone he hadn't seen since his schooldays, was executed on Death Row, the emotions it stirred led to an eight-year journey to express them musically.
He finished the song last year with the help of Simon Moor and John O'Sullivan from British alt-country band The Snakes - his chief collaborators on this album - and the result is an epic ballad with gospel leanings. As a lone piano and an intimate vocal give way to a wash of windswept electric guitar and pleading, the desperation and regret build in intensity, before the track drops back down to a single voice that quietly intones: "Save me. Save me now…"
Even if you don't feel anything for Barnes's predicament (and given his convictions and listeners' differing viewpoints on the death penalty, there will of course be those that won't), the plea for a 'soul' to be redeemed, rather than a life saved, seems an equally valid interpretation.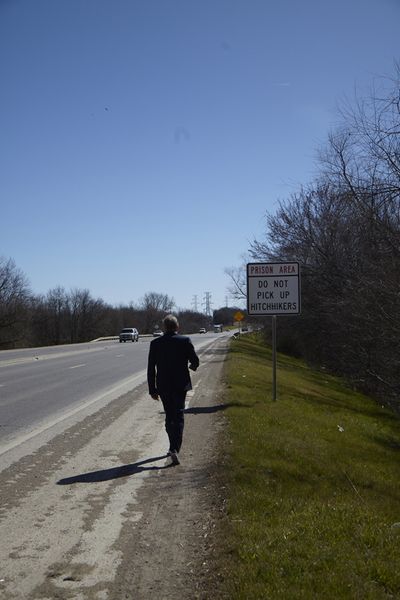 Save Me is a bold track that, on the surface, appears to descend from the classic prison songs or murder ballads. However, it feels rawer than many, due to the lack of distance from its subject. For some, that distance will be its strength; for others its weakness. It's as political a song as I've ever heard from Tommy, and it'll be interesting to see how other people react to it.
So, having done the big gospel number, and with just a little bit of space left on side two, where does one go from here? The answer, it seems, is to defer to Bill Withers. Tommy's cover of Hope She'll Be Happier, from Withers's 1971 album Just As I Am, closes the record in haunting style. As an electric guitar is slowly picked, chiming over a bed of static from a detuned radio, the singer delivers a powerful, bluesy vocal dripping in reverb, which seems to come from the depths of a long, dark night of the soul.
Like a flickering candle, the track casts some unsettling shadows, though ultimately it still sheds light. It's a bittersweet ending and all the more powerful for it, leaving the listener on an uncertain but hopeful note.
Nine years on from Tommy Hale's last album, Magnificent Bastard sounds like the work of a fully refreshed singer and songwriter. It's a concise yet eclectic collection, reflective and mature in tone, that winks, and indeed rocks, in all the right places and serves up impressive performances across the board, including some of Tommy's best vocals to date. It's warmly produced (by Simon Moor) and mastered with punch - when it flies, it flies - making for a technically pleasing album too, and I have no qualms about calling it Tommy's best record to date. Forget the wait; feel the weight.
Its back cover might display a road sign warning "do not pick up hitchhikers", but I'm giving it a thumbs-up regardless. This thing's definitely going my way.
• Magnificent Bastard will be released on 30 September through Holiday Disaster Records
• Hear the album on Soundcloud or by pressing play on the widget below
• Read my piece about the making of the album
• Visit Tommy's official website and hook up with his Facebook page
• All of the above promo photos were taken by Claudia Grassl