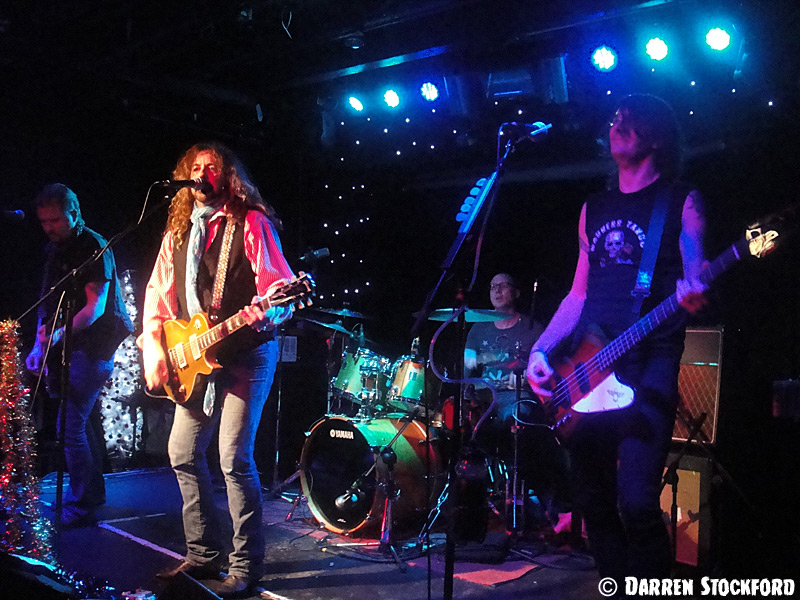 "Y'all can come down here. You don't have to be scared of the rock music."
And so Warner E. Hodges sets his trap.
I'm at Dingwalls in Camden and, so far, the six-foot gap in front of the stage has remained empty, despite two bands having already, in the parlance of the evening, rocked the place. As David Sinclair from openers David Sinclair Four noted, there are enough guitars racked up by the side of the stage to open an instrument shop. And as I'm noting now, one of those guitars belongs to Mr Rick Richards of Georgia Satellites fame, so you can be sure that the place had been rocked in a full and proper fashion, too.