100-word review: The Warner E. Hodges Band live at the Boom Boom Club, Sutton, 23 October 2018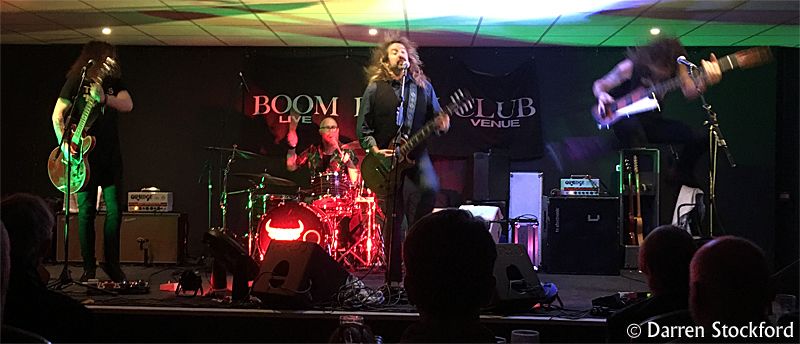 Last night I visited a football club, and The Warner E. Hodges Band versus Sutton United was a great match: a straight two hours (no half-time) of flesh-scorchin' rock 'n' roll.
Talk about moving the goalposts.
The Boom Boom Club, a barroom on the club's grounds with a sizeable stage, is a crackin' venue. And above is a pic I've long wanted to take: a Jason Knight jump shot.
Jason is the bounciest man ever to strap on a bass, and I spent much of the evening wondering how he was managing to avoid wearing the ceiling as a hat.
• Stay up to date with Warner's whereabouts via his official website