Zealous guy: Author takes a fan's-eye view of The Wildhearts in new book Zealot In Wonderland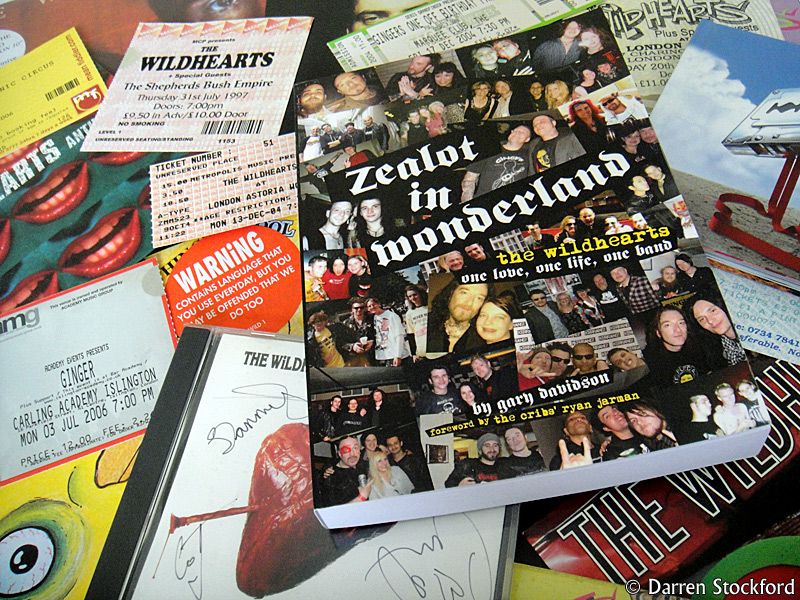 The first time I met Gary Davidson, at a Silver Ginger 5 gig in December 2000, he was a pain in the arse. All these years later, this sorry tale ("whoops and sorry," in fact) is recounted in Gary's first book, Zealot In Wonderland.
This 350-page confessional, written over 10 years, details the ups, downs and inside-outs of his Wildhearts fandom - from his discovery of the band in 1992, to frontman Ginger's game-changing PledgeMusic campaign, which kicked off in 2011.
As the band's story unfolds across two decades, so does Gary's. While depression chases him, music shapes him. And as the book itself starts to become part of the story, the drive to gain Ginger's acknowledgement starts to consume its author.
As I read Zealot, I thought about my own journey, as well as friends'. Many of our lives have been changed in very tangible ways by music. Passionate sounds inspire people to do passionate things. Sometimes those things hurt, but more often they sing.
Over the past 17 years, I've found Gary to be the complete opposite of a pain in the arse. I love his openness, his dedication and his big heart. And like that pyro-laden Astoria gig where our paths first crossed, Zealot In Wonderland rocks.
• Zealot In Wonderland is available, priced £9.99 plus postage, from its official website, where you'll also find Gary's exclusive interviews with Wildhearts members past and present, plus some other fans' stories. Gary is donating 10 percent of the book's proceeds to the Samaritans.
• Read my interview with Gary, in which he talks candidly about the making of the book and his experiences with depression.