A short piece about a short film about Richard Davies & The Dissidents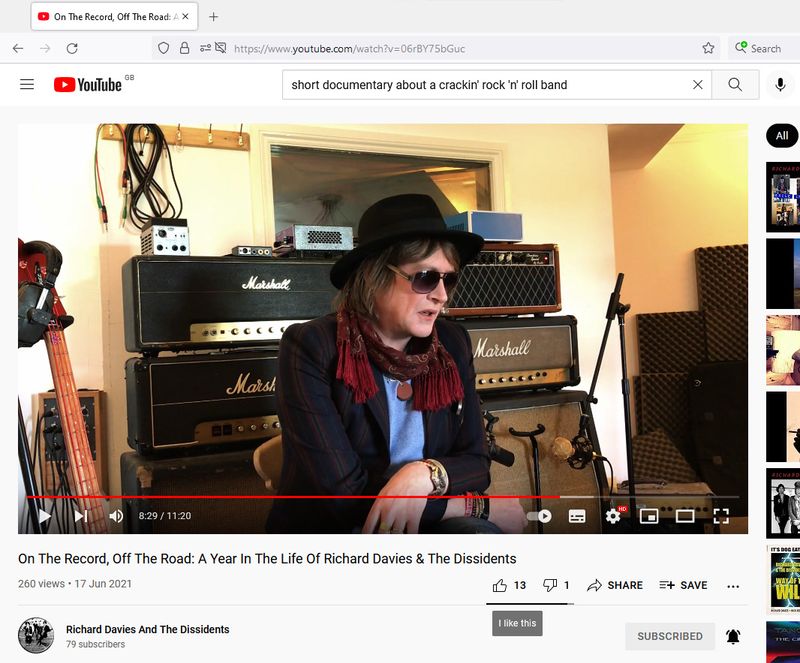 I've made a little documentary with Richard Davies & The Dissidents, about their debut album and their activities over the last year.
If you've a spare 11 minutes I'd love it if you'd click 'play' below and give it a watch. I've been told that it whips along.
The band - a rockin', rollin', power-poppin' quintet from Wiltshire - were thoughtful and funny in their interviews, which made stitching this together an absolute pleasure.
If you enjoy the music in the film, check out Human Traffic: a 36-minute toe-tapper of an album that's had reviewers unanimously going "ooh!", "aah!" and "cor blimey!" (artist's impression).
Heck, when lockdown lifts, maybe catch a gig too. At last, some dates are coming - you'll find the latest news on the band's Facebook page.