A spectre calls: The Woman In Black (1989) finally makes it to Blu-ray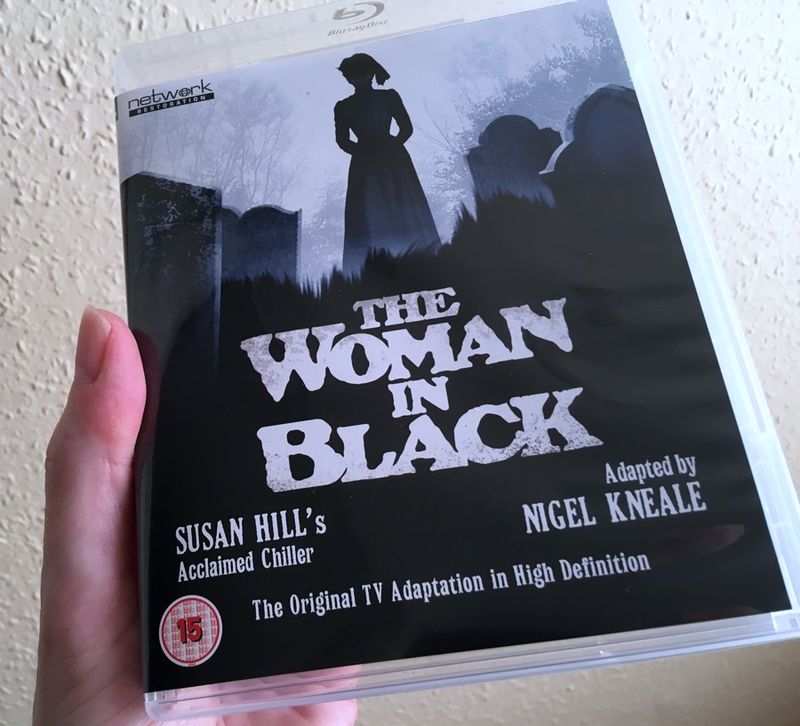 Yep, the 1989 TV adaptation of The Woman In Black has hit Blu-ray. And I'm jolly glad to have it, as the film has been unavailable, in any format, for far too long. I can now retire the, ahem, 'unofficial' DVD-R I nabbed from eBay about 20 years ago (amazingly, it still plays).
Based on the 1983 novel by Susan Hill, and directed by Herbert Wise from a Nigel Kneale screenplay, The Woman In Black is a slow-burning British ghost story with a building sense of dread.
It's not ideal to watch such a film on a clammy August night, but I got straight down to it and enjoyed the experience very much. Alone with the lights off and the patio door ajar, I was suitably chilled - in both senses, thanks to some midnight breeze wafting across my knees.
No one ever talks about this film without mentioning "that moment" - often using that exact term, to avoid spoiling it - and I'm not breaking with tradition here.
I've watched the scene numerous times over the years - both in and out of context - so the surprise is long gone. But it's such a well-crafted shot/edit that it still sent a drawn-out tingle through my limbs. The sustain is incredible. It somehow manages to be a shock that builds, and it doesn't even care if you know that it's coming.
Filmic fright done right.
This isn't a perfect presentation - I noticed a few pulsing backgrounds and other encoding artefacts - but it's still lovely to own in HD at long last. And it's a decent package, with an Andrew Pixley-penned booklet, plus a commentary track by fans/writers Kim Newman, Mark Gatiss and Andy Nyman (who also has a small part in the film).
The disc is released on Monday (Network shipped early), and it comes with a rather tight book-effect slipcase, while stocks last.