Straight on till Hackney: Shane Briant and friends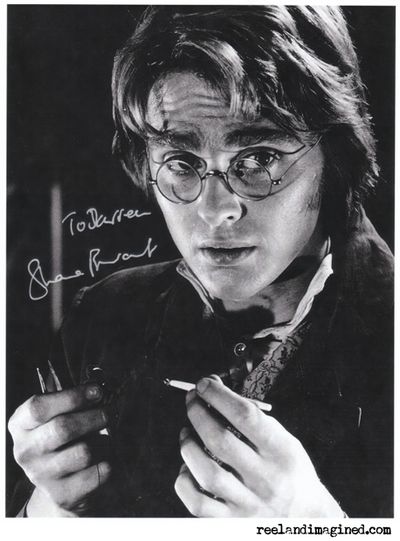 "You are invited to attend a day in celebration of Shane Briant." So ran the (A5, stiff and rather good-looking) ticket that I received in the post back in May, after despatching a £30 cheque to Donald Fearney. A newbie to Mr Fearney's legendary Hammer-themed get-togethers, I didn't really know what to expect, but I knew that the opportunity to meet Shane Briant - for the actor would be in attendance at this celebration - wasn't one I should pass up.
The venue was to be the Cine Lumiere in Kensington, where Briant's final film for Hammer, Frankenstein And The Monster From Hell, would also be screened. However, a couple of months before the big day, some behind-the-scenes kerfuffle led to the event having to be relocated and the screening scrapped. Hence, last Saturday morning, I made my way up to Hackney to visit a church hall called the Round Chapel.
The day started at 10am with a free cup of tea and a biscuit (wahey!), followed by a look around the stalls and the purchase of some very reasonably priced 8x10s (£2 each). The dealers' hall acted like an ante-chamber as it filled up, the doors to the smaller room where the panels were to be held finally opening at 10.55am.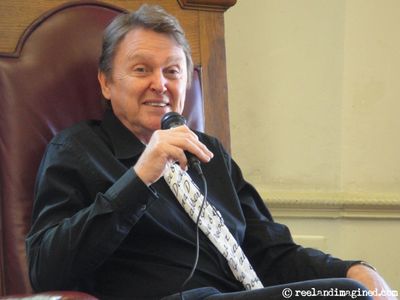 Unfortunately, there were fewer chairs than people - or rather less room for any more chairs to be brought into service - so not everyone got to sit down. The grandest chair of all, though, Shane's, was given pride of place. The king was rightfully on his throne.
The panels were chaired by Wayne Kinsey, author of many an excellent Hammer book, and were split across the day into three chunks: 45 minutes on Shane's early career and first steps into Hammer (ie, Demons Of The Mind and the underrated Straight On Till Morning); 30 minutes on Frankenstein And The Monster From Hell, where Shane was joined by Madeline Smith; and 45 minutes on Captain Kronos: Vampire Hunter, with Shane holding court alongside Lois Daine and Caroline Munro.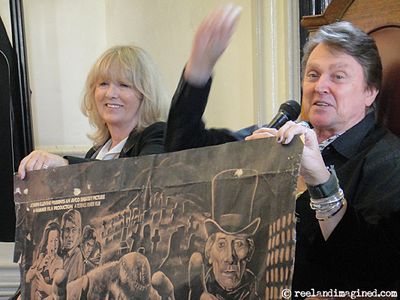 Shane was charming and eager to tell some of his many stories - most of which, he stressed with tongue in cheek, were in his new autobiography, Always The Bad Guy (available exclusively, he noted, from Amazon.com).
His co-stars were up for plenty of reminiscing, too. It seems that Captain Kronos fans will have a new commentary track to listen to very soon - Caroline said that it would be recorded this week, and that she was very much looking forward to meeting up with Horst Janson again.
In an effort to raise some money to adopt a baby elephant (and why not?), Shane auctioned his personal Frankenstein And The Monster From Hell quad poster.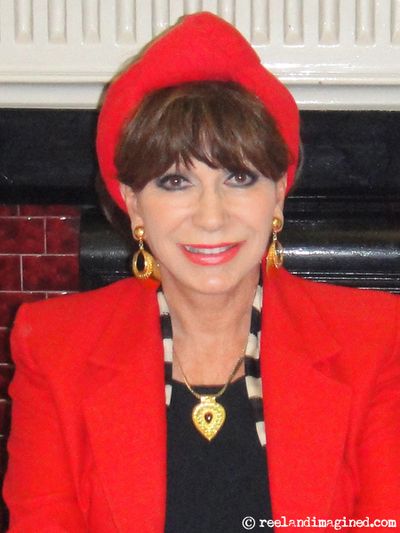 The poster had clearly seen better days, but the fact that it was both an original issue and owned by a star of the film made it attractive to many - including ringmaster Kinsey, who battled it out to a winning bid of £250. Shane did the calculation and made it five years' worth of elephant care. It'll certainly buy a lot of doughnuts.
Two hours were put aside near the end of the afternoon for a signing session (charged at £10 per item), and it was here that I got my first glimpses of the day's other guests, Yvonne Romain and Sue Longhurst.
As good as the day was, it would have been even better if these ladies had been given their own panels. With breaks between talks running as long as 45 minutes, there was plenty of time in the schedule to have fitted them in. It seemed a bit of a waste to have them attend purely for autographs. Still, I was grateful for the opportunity to bag 'one for the collection' from Yvonne - I asked her to sign a beautiful black-and-white promo shot from The Curse Of The Werewolf. It looks as great as Ms Romain still does!