Bad moon rising: American Werewolf in remake howler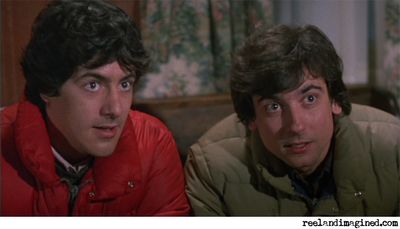 Fashionistas, take note: werewolves are in. With Joe Johnston's remake of the 1941 Universal monster movie The Wolf Man set to start prowling cinemas this November, the lycanthropic bandwagon is fuelling.
It's been reported that Dimension Films, part of the Weinstein Company, is negotiating with writer and director John Landis for the remake rights to his 1981 classic An American Werewolf In London. Landis told Bloody-Disgusting.com: "Perhaps someone will make a brilliant movie out of it."
I've always been pretty fair when it comes to remakes. I've not felt the annoyance that some have when I've heard that one of my favourite films is to be 'reimagined', 'reinvented' or even 'regurgitated' (granted, I don't think that last one has made it into many press releases). I've always waited to see the finished product before passing judgment. The motion picture industry has gone through numerous 'remake cycles' - periods when using older films as blueprints was popular - and a handful of second-shot features reside among my all-time favourites: movies such as The Thing (1982) and The Fly (1986), which were both updates of 1950s horrors. More recently, I've taken a shine to Zack Snyder's Dawn Of The Dead.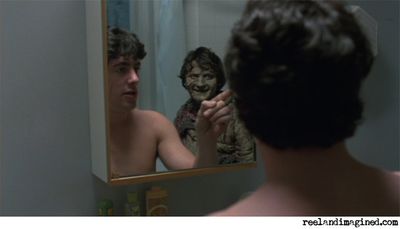 So why does this news about a possible American Werewolf remake feel different? Why am I gnashing my teeth when it's not even a full moon?
The answer is that John Landis's original is as perfect a film as I've ever seen - one that plays just as well today as it did in '81. Unlike the original Wolf Man, American Werewolf's cinematic style doesn't require an audience to wind back the clock. There's nothing that a 2009 viewer needs to process as a product of its age: it's well acted, the story is involving, the screenplay is witty (and, in places, heartbreaking), the visual effects are startling, and the soundtrack is timeless.
Sure, the intervening decades have made it a period piece in terms of its setting, but this isn't a good enough reason to (in modern marketing language) rework it for a modern audience. If a film is deemed to be crying out for a remake just because a handful of people in 2009 are disorientated by characters using a different style of telephone, whoever holds the remake rights to Bill & Ted's Excellent Adventure ought to seriously think about shopping them around. And the Phone Booth guy is sure to be quids in - probably as soon as next year, the way things are going.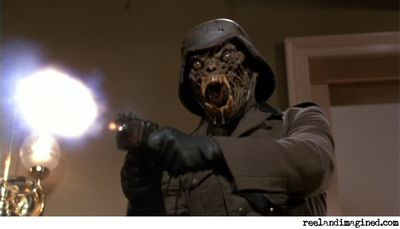 Damn it, I'm doing cynicism now - something I like to avoid, especially when I'm writing about a film that, for all I know, doesn't yet have a first-draft screenplay. But I can't help feeling that the idea invites it. Perhaps, as John Landis ponders, someone will "make a brilliant movie out of it". Perhaps, though, it would be even more brilliant if it didn't carry the title An American Werewolf In London, followed by a bracketed date of manufacture - a reminder that the original is still in the fridge and it's nowhere near its sell-by date.
It seems then that, finally, the remake industry has managed to kick my Achilles' heel. Perhaps the camel's back is being thwacked by a hefty old straw right now. Is that the sound of breaking bone I hear? When the next 'reimagining' is announced, don't be surprised if I light my torch, grab my pitchfork and take to the cobbled streets with the disgruntled legions. We'll be chasing a movie mogul, an 'ideas man', as he furiously pedals a rickety old bike to his next pitch meeting. Some members of the film industry are clearly finding the remake cycle hard to dismount.