Wednesday evenin' comin' down: Kris Kristofferson live at the Royal Albert Hall, London, 2 April 2008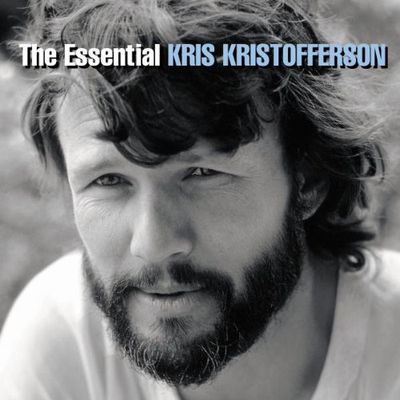 Here's a recipe that looks great in the book but turned out to be a bit of a disaster: take two pints of bitter, a bottle of lager and one of cider. Mix with fine conversation and spread out over the course of three hours. At 7.30pm, attend a solo acoustic gig by one of the great American songwriters at London's Royal Albert Hall.
It sounds lovely. What could possibly go wrong?
My apologies to Mr Kris Kristofferson, but I came mighty close to dozing off during his 105-minute set last night. It wasn't a critique of his performance; it was simply that, 90 minutes after my last drink, my body thought it was bedtime - and the guy on stage seemed to start singing me lovely, lilting lullabies.
Kris Kristofferson is an artist whose songs I've sucked up over the years without ever having heard them performed by their writer - until very recently, anyway. Help Me Make It Through The Night, Why Me Lord and For The Good Times were recorded by Elvis Presley; Me And Bobby McGee was a hit for Janis Joplin; and Johnny Cash cut a small mountain of Kristofferson tunes, including Just The Other Side Of Nowhere and Sunday Mornin' Comin' Down. So when a friend spied some reasonably priced tickets on eBay for some splendidly situated seats for this London show, I thought it sounded like a decent plan. And it was.
Unfortunately, on the night, my metabolism did the dirty on me and I spent a portion of the gig mentally erecting scaffolding around my eyelids. I was annoyed with myself and lessons have been learnt - the main one being 'no matter how good an idea it seems at the time, don't start drinking in the afternoon before a gig'. Even if you're meeting up with a friend for a natter, half past six is plenty early enough to start supping the sauce - especially when you're a 'four pints and out' kinda guy.
So where does this leave my review of last night? In pieces, fragments, a few random thoughts - that's where.
The stripped-down arrangements (if you can call the sound of a single acoustic guitar an arrangement) recalled Johnny Cash's first American Recordings album. For me, the fact that Kristofferson's voice has a similar timbre makes this comparison hard to resist. The set - the songs that I recognised anyway, which was approximately half those performed - was a crowd-pleaser, with (what I perceive to be) some of his biggest successes appearing surprisingly early. Just three songs in, Me And Bobby McGee drew one of the loudest cheers of the night.
While his star was, and is, clearly huge, Kristofferson came across as a humble, funny guy. There were various anecdotes and direct nods in the direction of Cash, Joplin, Waylon Jennings, John Lennon, Hank Williams and others. Some of his asides during songs suggested a man who was thinking about the words he was singing. After the line "I don't care what's right or wrong" in Help Me Make It Through The Night, he added: "Yes, I do." I believed him.
The set finished with Please Don't Tell Me How The Story Ends, at the end of which the 71-year-old singer/songwriter looked to the Albert Hall's rafters with a pleading stance. If the Big Guy Upstairs was listening, he'd be wise to pen a good few more chapters before considering that epilogue.
As for me… well, I'm not a religious man, but if He could go easy on the ol' melatonin the next time I'm on the razz, I'd be truly thankful. Amen.