Just like a movie: In praise of When You Grow Up, Your Heart Dies by Gunship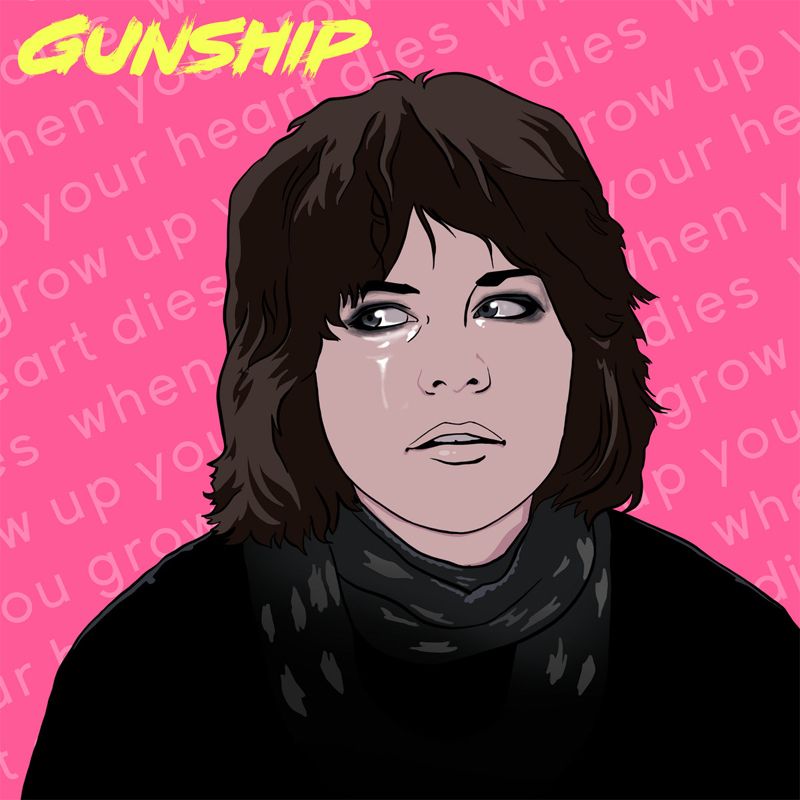 Over the summer I fell for Gunship - a vocal synthwave band formed in 2014 by a couple of the chaps in British rockers Fightstar - and I keep coming back to a track called When You Grow Up, Your Heart Dies - especially its video (see below), which I think is just lovely.
The band don't appear in it; the visuals are fan-sourced tributes to popular cinema of the '70s, '80s and '90s - those films many of us first watched on VHS or as a bank-holiday treat on analogue telly - while the idea behind the song seems to be pretty much the old Star Wars meme: "Don't grow up - it's a trap!" (though its title is a line in The Breakfast Club).
There's a cool Tubular Bells-type melody, and the chorus is catchy as heck. But for me the best moment comes halfway through, when the track segues into a string of messages from fans, the remit for which was: "…something uplifting, perhaps words you live by, perhaps something that helps you get through troubling times."
On paper, the result is a collection of inspirational memes mixed with a few quotes from film and TV. However, because they're delivered sincerely and inhabit this wistful, nostalgic soundscape - complete with some '80s-style sax and a gorgeous vocal coda ("keep running on, just hold on, just fight on…") - they land with proper emotional weight.
Seeing a bunch of people having fun and geeing each other up, while loving music, movies and life, bypasses cynicism. I find the whole thing a joy and a comfort. The project strikes me as a great example of a solid artist/fan relationship, and it reminds me that there's an Internet out there where people are creative, supportive and cool. Some days* I need that.
* Most days.