Extended play: The Black Crowes live at Brixton Academy, 9 April 2008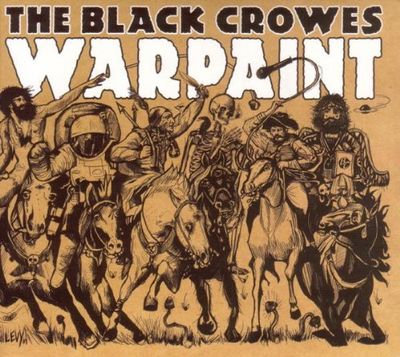 It's 10.30pm at Brixton Academy (and most other places in London). Curfew is 11pm. My accomplice Matt leans in, looks at his watch, and deadpans: "Plenty of time for two more songs."
My love affair with The Black Crowes began in 1990, when they were cutting a swathe through the long-haired rock 'n' roll scene as the new Faces. My fandom peaked around 1994 and the release of their third album, Amorica, an intense career high. By this point, the band were the living embodiment of a late-'60s stoner combo, their live sets sprawling into lengthy mid-song jams. And I loved them for it.
By 2001, however, the novelty had worn off. As much as I enjoyed the band on record, I found myself bored at shows. The 'jam band' thing had fallen off my list of good nights out. After a Brixton gig that July which seemed to go on forever, I decided to retire from Crowes concerts - until, in 2006, I read the setlists for the band's Shepherds Bush Empire residency and felt pangs of longing.
So here I am again in Brixton, seven years after I last saw the band and seven years since their last studio album. I think their new record, Warpaint, is pretty cool; the Academy is a decent venue (for its size); and it's a nice early start (8.15pm). To steal a quote from my last blog, what could possibly go wrong?
The evening starts well: Wounded Bird, from the new album, is followed by the classic Sting Me. I get a sense of foreboding when the third track is a jammy instrumental, but things get back on track with an intense Black Moon Creeping and a roof-lifting Seeing Things that plays up to its gospel leanings. This, along with a similarly soaring By Your Side, are my highlights of the main set and prove that, when the Crowes stick to the text, they're still one of America's finest rock 'n' roll bands.
Sadly, though, tonight's set has so much flab around the middle that it topples over. Wiser Time, one of the most intense and inspiring songs in the Crowes canon, is stretched to breaking point, while Downtown Money Waster plods itself to a halt. Worst of all, Thorn In My Pride goes on for an ear-numbing 16 minutes, breaking down after five and taking in drum and harmonica solos and a cranked-up blues section, before - finally - returning to the melody as written.
Of course, this makes the sprint for home that follows - to-the-point versions of Goodbye Daughters Of The Revolution, Jealous Again and Remedy - sound all the sweeter, and for the final half hour I'm tempted to forgive and forget, especially when Steve Gorman straps a bass drum to his chest for the swampy God's Got It. The show finishes with Sometimes Salvation, and I can't argue with that.
For me, The Black Crowes play a good 90-minute set tonight. It's just a shame that it lasts for 150. If they were to spread the jam a little thinner, this toast I'm making would definitely be much nicer.