Full-moon fever: Wolfsbane live at the Astoria, London, 21 December 2007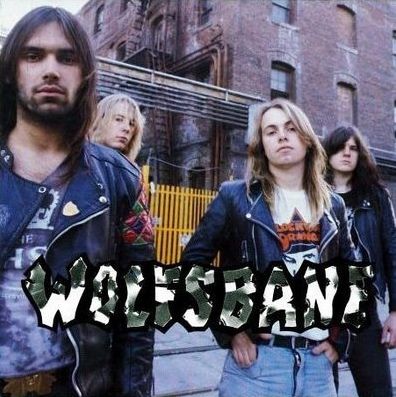 In the summer of 1989, two of my friends and I spent 10 days on a round-the-UK trip - mostly sleeping in the car, which by the end smelt like a neglected laundry basket. To take our minds off the waft of stale breath, we spent many a happy hour playing a cassette of Live Fast, Die Fast, the debut album by Tamworth band Wolfsbane, which I'd thankfully had the foresight to pack.
Towards the end of our trip, as we headed south to London, we decided to call in at the Marquee on Charing Cross Road - the first time that any of us had been there - to see Wolfsbane headline. For all of us, it was the start of two beautiful relationships: with both venue and band. Eventually, the 'Bane (as absolutely no one used to call them) split up and the Marquee closed, and that was that. Of course, these days, nothing finishes forever, especially bands.
So, 18 years after my first encounter, I'm standing near the front of a packed Astoria awaiting the entrance of the reformed Wolfsbane, who back in the day were regularly greeted by good-humoured chants of: "You fat bastard! You fat bastard!" When the cry goes up tonight, I join in with gusto, though as the band members are all at least twice the men they once were (well, all except for bassist Jeff Hateley, who surely has a dusty, ageing painting of himself stashed in his attic), it feels ever-so-slightly naughty.
The size of their waistbands is really the only thing that's changed, though. Blaze Bayley is still a whirl of energy and a hugely entertaining frontman. His tongue-in-cheek insults - aimed at anyone not joining in with the celebration of all things Wolfsbane - range from threatening to have them sprayed with weedkiller to calling them "fuckin' poofs".
It's not always in the best possible taste, but Blaze's delivery is always measured, never ranting, and it's clear that whatever comes out of his mouth is meant to bait and, in its own dumb way, amuse. To put it in context, drummer Steve 'Danger' Ellett starts the set wearing a curly blonde wig (perhaps in tribute to his flowing locks of old - his head is now shaved), and throughout wears a fetching black T-shirt proclaiming "I'm a cunt".
Tonight's set - played in front of a small, home-made, skid-marked backdrop that looks like it's been hanging in someone's outside toilet for the past 15 years - is a pure 'greatest hits' fest: Tough As Steel, Loco, You Load Me Down, Manhunt, Kathy Wilson, Temple Of Rock, Money To Burn, I Like It Hot and a final, glorious Paint The Town Red.
In summary: it's Wolfsbane, and the Howling Mad Shitheads for whom the band were once a religion are clearly still out there. My hoarse voice and mile-wide smile suggest that I'm among them. I do, indeed, like it hot.