Burrito deluxe: In memory of 'Sneaky' Pete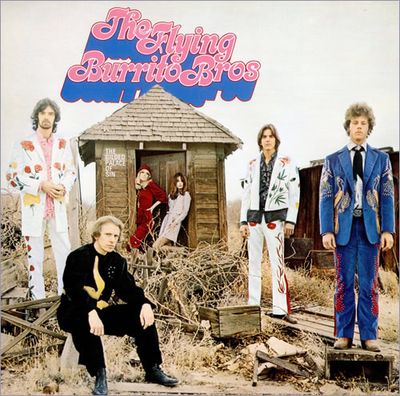 Farewell to 'Sneaky' Pete Kleinow, steel guitar player with country-rock pioneers The Flying Burrito Bros, who died last weekend aged 72 after an 18-month battle with Alzheimer's.
The Burritos created one of my all-time favourite albums, 1969's The Gilded Palace Of Sin - a shimmering, crafted tapestry of rock 'n' roll, country and soul that wrote a fresh chapter for the popular-music blueprint… and makes me a go a bit wibbly. They were natty dressers, too (seriously - I'd love one of those Nudie suits hanging in my wardrobe).
One thing I only found out this week while reading the obits was that Pete also worked on special effects for a stack of ace films, including The Return Of The Living Dead, Army Of Darkness and the first two Terminator movies. There are worse career paths to follow than 'musician in an influential rock band' --> 'stop-motion supervisor on an Evil Dead movie'.
Read Pete's obituary in the LA Times.