One night of sin: BR549 live at the Borderline, London, 23 June 2006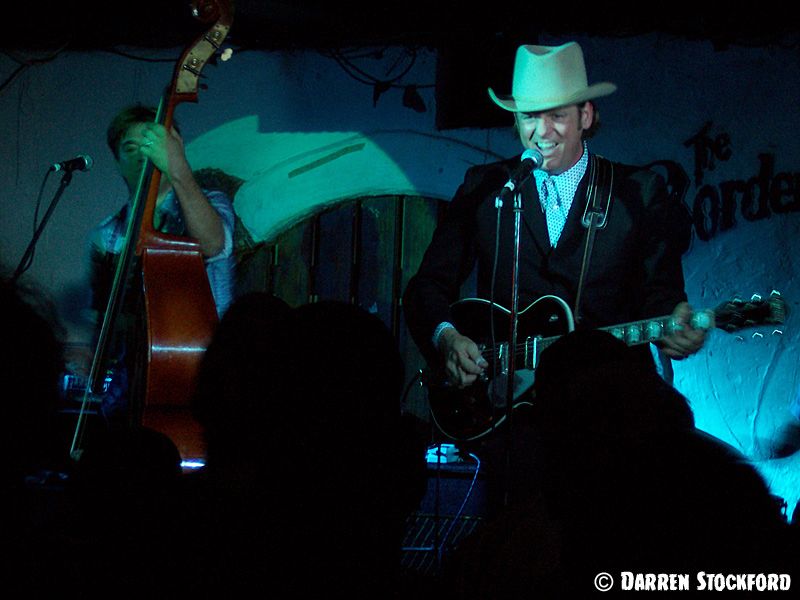 I discovered BR549 - named after a phone number in a regular sketch from US TV show Hee Haw - in 2002, when they recorded a track with Jason Ringenberg for his All Over Creation album. After picking up the band's Live From Robert's EP, I fell in love with their honky-tonk charms and devoured their back catalogue. Once I'd seen them play live, I invited them into that special part of my record collection reserved for artists who've brought me pleasure above and beyond the normal call of duty.
When I was on holiday in Nashville a couple of years ago, as well as visiting expected haunts such as the Ryman and Ernest Tubb's, I made sure I had me a drink in Robert's Western World, the boot-store-turned-venue in which BR549 made their name playing for tips. It had to be done.
It turned out to be the most enjoyable holiday I've ever had. Now, whenever BR549 play in London, it feels like a little piece of Nashville broke off and landed in my backyard. Tonight's show is no different in this respect. As I stand near the front and look up at vocalist/guitarist Chuck Mead, the capital fades into the background. It might even disappear completely if certain folk were able to stop themselves from nattering, but that's a moan I'll save for another time.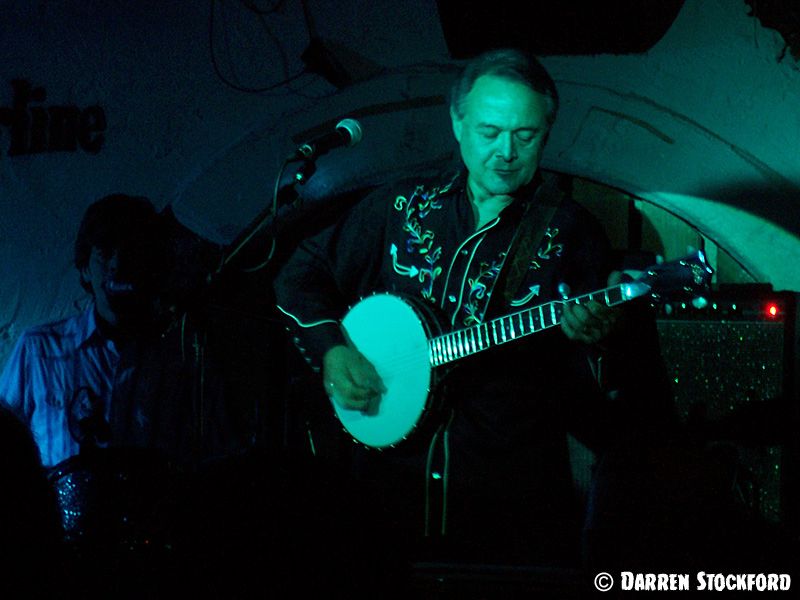 With the band's usual fiddle/steel/banjo player Don Herron absent (he's on tour at the moment with Bob Dylan's band), it's up to stand-in Carco Clave to fill in, which he does with style and grace, alternating between banjo, mandolin and pedal steel. It's the first fiddle-less BR549 show I've seen. It's also the first time I've seen them with new bassist/vocalist Mark Miller, introduced by Chuck as "everybody's favourite ex-husband" - a reference to his old band The Ex-Husbands, rather than a comment on his marital status.
To these ears, Mark is a fine player. He doesn't attack his instrument as much as the band's last bassist Geoff Firebaugh did, but then he is tied to a microphone for most of the night, delivering some great vocals - harmony and lead - including his party piece You Are The Queen and a good-time rock 'n' roll song that would do Dan Baird proud (it sounds like it's called Scattered All Over The South). The band do have a slightly different dynamic as a four-piece, but Chuck is a big enough personality to be the lone frontman, and I say that as a big fan of his former sparring partners Gary Bennett and Chris Scruggs, both of whom are now concentrating on solo careers.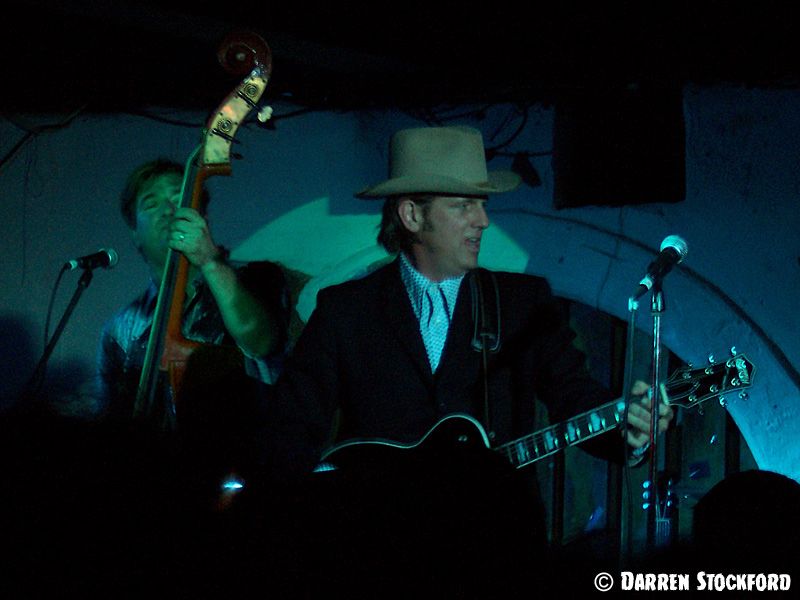 Highlights of the two-hour, career-spanning set include a sped-up, bluegrassy take on Change The Way I Look; Poison, with its four-part vocal harmonies and a star turn on the banjo from Carco; The Devil & Me, recorded with The Jordanaires but sung live by what Chuck describes much too humbly as "The Ordinaires"; and a sleazy cover of One Night Of Sin, the song that, as One Night With You, became a big hit for Elvis.
Rumour has it that, after these European dates, the band are considering taking a break while the members do their own thing. If this is the case, I wish them all the best. But BR549 is one phone number I won't be deleting from my memory any time soon.