A night of words and music with Nick Hornby and Marah - Lock 17, London, 6 April 2006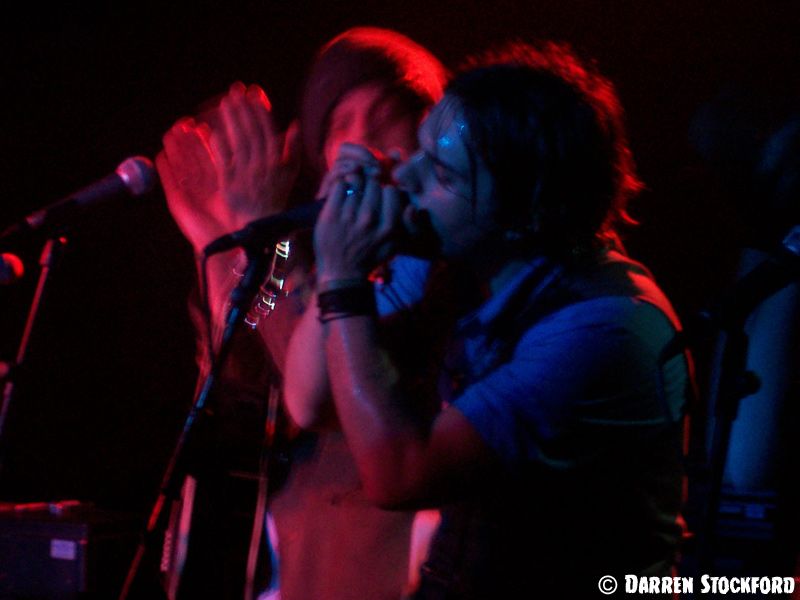 Last night I went to a gig. I've had a love-hate relationship with live music for some time now. I love seeing bands but hate the fact that I have no control over whether the experience will be enjoyable, due to other people - but I'll save my thoughts on this subject for another time.
I only mention it now because I've been so down on gigs recently that I very nearly didn't bother buying a ticket for last night's show. And when the band on stage is Marah, that is so ridiculous I'm starting to question whether I should be allowed to make my own decisions about this stuff.
I've been championing Marah since 2001, having discovered them through a track I heard on an Uncut magazine sampler CD. That song was Round Eye Blues - an affecting blend of Springsteen, Phil Spector and Motown. Lyrically, it's set in the Vietnam war, sung from the viewpoint of a grunt on the frontline, and references Otis Redding, James Brown, Creedence Clearwater Revival and Little Richard. It's a perfect song - the kind that reminds me why I fell in love with music in the first place. And it's not the only one in Marah's six-album catalogue.
Live, the band are a loose-limbed rock 'n' roll quintet - the kind of outfit that strap on guitars with the express intention of changing your world, if only for one night. The passion that pours off them can be measured in sweat - and, if they catch me right, tears (and I'm not talking sad songs).
But don't just take my word for it.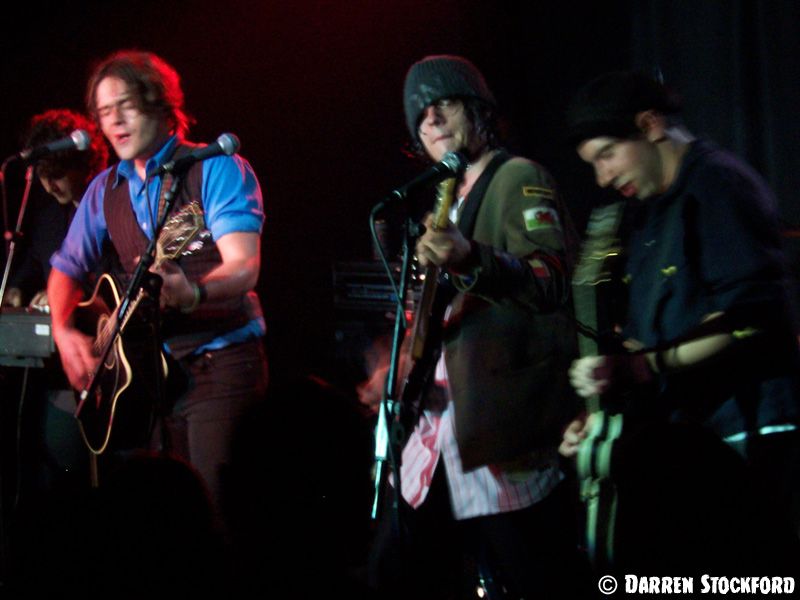 Author Stephen King's favourite album of 2005 was Marah's latest, If You Didn't Laugh, You'd Cry - "an apt enough title," King told US magazine Entertainment Weekly, "when you consider that this is probably the best rock band in America nobody knows".
Nick Hornby, the uber music lover behind such knowing reads such as High Fidelity and 31 Songs, adores the band and is forever writing pieces about them for magazines and newspapers. In his latest, published in The Times this week, he describes the rush of their first album, the fantastically titled Let's Cut The Crap And Hook Up Later On Tonight: "It sounds as though the band has taken what they need from the Stones, Steve Earle, the E Street Band, the Faces and the Pogues, shaken it all up and drunk it down."
I like that.
Over the last few years, Hornby's love of Marah's music has turned into a love for the band as people, and the two units - author and rock band - occasionally play gigs together, the band's set punctuated with readings of original essays about the music/life interface.
Last night's gig, at Lock 17 in Camden, was the first time that this type of set had been performed in London, and the venue was heaving - a far cry from the last time the band played there, in 2002, on the back of their fanbase-shredding third album, Float Away With The Friday Night Gods, a record with an Owen Morris-produced hard rock sound that upset many rootsy purists (please ignore the critics on this one - it's fantastic).
Back then, the venue had elected to make the place look fuller by scattering tables around. Marah, naturally, elected to play a chunk of the gig on the dancefloor, making it, literally, the most in-your-face gig I've ever seen, with the band managing to ramp up their performance beyond even the previous year's adrenalised Borderline show.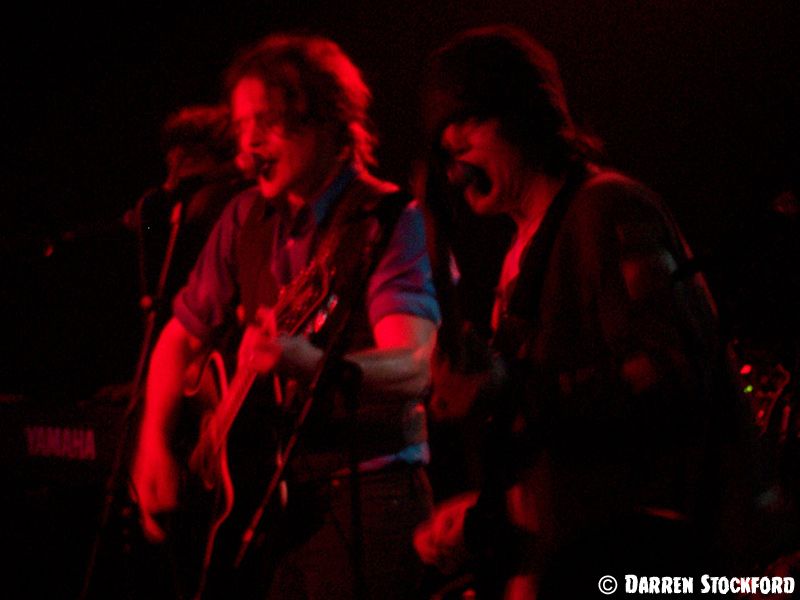 Last night's gig, though, was something different again. Billed as "a night of words and music", the show began with half a dozen Hornby monologues, touching bases such as 'life-changing' music, getting older, and the reason why the present can never compete with the past (the simple answer: there's more of the past) - each essay truthful, funny and, as the points became clear, quite touching.
Marah provided music during and between essays - a mixture of covers (the Faces' Debris), originals (It's Only Money, Tyrone) and, er, illustrative pastiches (Paranoid). Hornby's final essay led into a 75-minute Marah set, and from there on in, I was at a rock gig - one that made total sense of everything that had come before it.
In a soundbite, the evening captured what it meant to be a music fan.
And the band were, as always, incredible. The joy of Marah is that you never quite know what you're going to get. No two sets, or setlists, are ever alike, and songs frequently appear with different arrangements to previous shows' - last night, we got a lovely half-speed version of Float Away (a request from Hornby, apparently).
Two of my top three Marah songs - Freedom Park and Soul - weren't played, but that's my only disappointment. Come the encore - Reservation Girl (every rock band needs a Freebird, and this is theirs) and a final, spontaneous Walt Whitman Bridge - I felt like I'd seen something quite unique.
But then this is Marah. I always do.