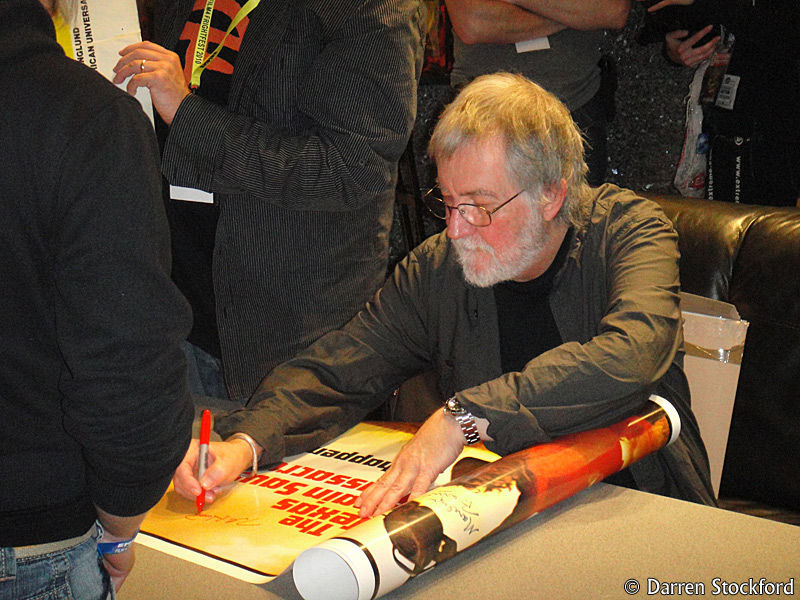 Tobe or not Tobe? That is the question – and that is also a gag that only works if you pronounce it correctly.
While Bill Shakespeare's bones are groaning for a thousandth time, Mr Tobe 'call me Toby' Hooper, the director, producer and co-writer of The Texas Chain Saw Massacre, is facing the cameras of the press at this year's FrightFest, Film4's annual five-day festival of horror cinema, and word gets around that he'll only be signing autographs for 15 or 20 minutes.
The queue to meet him, of which I'm part, snakes around barriers in the foyer and back up into the cinema auditorium, where those near the back are considering the notion that the posters, prints and DVD sleeves they're clutching might not actually get to connect with the tip of Hooper's Sharpie.