4 thought: Jackdaw4 live at the Soho Revue Bar, London, 11 April 2008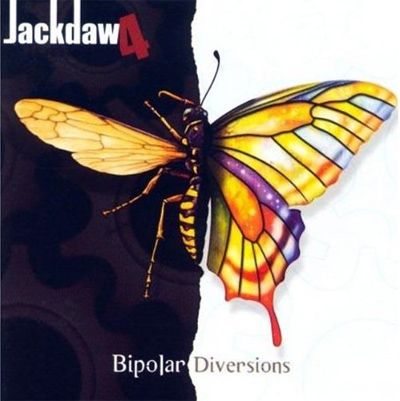 It's a bit late, this one - which is ironic considering that, on the night (Friday), it was early: an 8.50pm start and a 9.45pm finish. Tara and I only just made it to the venue on time, due to a fire at London Bridge that knocked a chunk of South Eastern trains' timetable severely out of whack.
It was the second time that Jackdaw4 had played the Soho Revue Bar, halfway up 'adult entertainment alley' in London's West End. Drink prices aside, it's actually a decent venue, with a snug but comfortable dancefloor and good lights and sound. I suspect that the latter was an important factor in the band choosing to return. For justice to be done, their sound requires a clean separation of instruments and voices - and that's precisely what we got.
With a new guy called, er, Guy on acoustic guitar and backing vocals, and a revamped setlist that included - for the first time ever - Karaoke Ballet, it was a gig that had me eyeing up the details, even more so than usual. Every time I see Jackdaw4, I find the precision of the band astonishing, yet there's never any sacrificing of soul. When I caught myself thinking 'I bet they could perform Abbey Road in its entirety without breaking a sweat', I was sure they were doing something right.
The encore, a cover of Girls Talk (an Elvis Costello-penned 1979 hit for Dave Edmunds), was introduced by Willie as being a clue to where the band were coming from. Nothing cryptic, then: Jackdaw4 aspire to classic pop, music whose chord changes set hearts and tummies a flutter. Though I tried not to look too pleased on exiting the venue (to the casual observer, it's still a striptease theatre), I reckoned the job was a good 'un.