Something to crow about: Old Crow Medicine Show live at KCLSU, London, 3 October 2007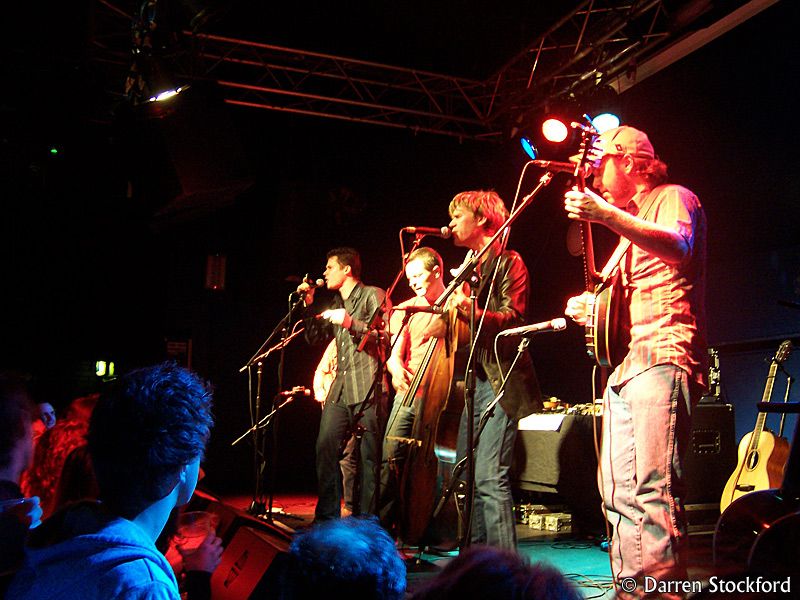 Ketch Secor is introducing the members of his band, beginning with guitjo player Jim Royle. The crowd whoop and clap. I know he's on the opposite side of the stage from me and I've not had a good look at him all night, but I'm sure that the guy playing the guitar-banjo crossbreed is Kevin Hayes. Next up is stand-up bassist Armitage Shanks, and the penny drops. By the time guitarist David Beckham and banjoist/guitarist Basil Brush have soaked up the applause, I'm on the phone making an appointment to have my gullibility gland serviced.
In my defence, it's darned easy to believe in Old Crow Medicine Show. Playing folk, country, bluegrass and blues with a red-raw energy, these five Nashville-based boys channel the original honky-tonk spirit, making the link between old-time music and rock 'n' roll appear pretty much seamless. It's not easy to spot the join in their mix of traditional and original songs, either - and, quite rightly, not many people here tonight seem to care whether a tune was penned in 2006 or 1936.
Wholly acoustic and completely drum-less, Old Crow's sound is highly addictive. Its big hooks are Ketch's high-octane fiddle and harmonica parts, though banjo fetishists are well catered for too. Another draw, for me anyway, is the fact that the band doesn't really have a frontman. Vocals are shared, with Ketch, Willie Watson and Critter Fuqua swapping leads from song to song and making harmonising sound the like the most natural thing in the world - a surefire way to pump up my goosebumps.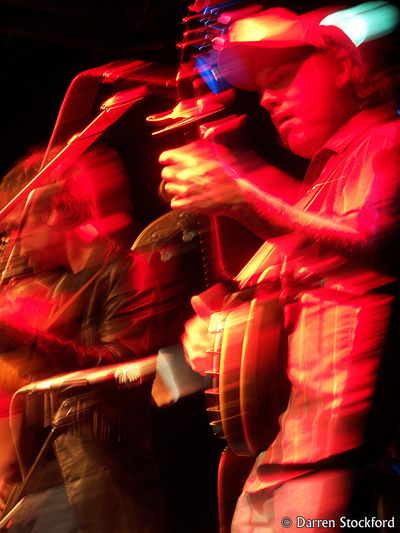 The set draws from all five Old Crow albums to date - even delving into the out-of-print debut, Greetings From Wawa, for the traditional Gospel Plow - and I don't think anyone goes home disappointed. Though the crowd are constantly appreciative (it's one of the loudest London audiences I've heard in recent years), the best reception is reserved for the Dylan-inspired Wagon Wheel and cocaine warning Tell It To Me.
Personal highlights? I'm plumping for New Virginia Creeper (a train song that's really all about sex); Minglewood Blues, which Willie embellishes with a spoken section that amuses me with its content and impresses me with its soul; and Union Maid, a Woody Guthrie tune whose meaning for me grew last year. Oh, and there's a cool version of Lay Lady Lay, too.
Also of note is the fact that I'm here with my friend Tim - the guy who introduced me (musically speaking) to Old Crow Medicine Show last year - and get to spend some quality time talking music. Ordinarily, this alone would make a good night out. We're honoured that Jim Royle managed to lift his arse off his armchair to join us.