Another dose: Old Crow Medicine Show live at the Academy, Islington, 4 October 2007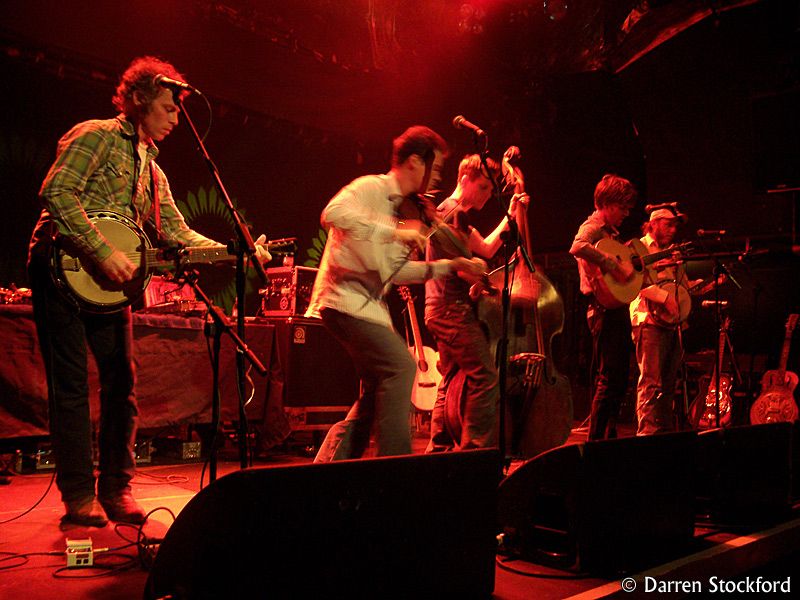 Call me greedy, but when Old Crow Medicine Show announced a second London show a few weeks back, I couldn't resist bagging a ticket. I suspected that they'd play a different set from the KCLSU gig, as they strike me as a band who do whatever they like on any given night.
In an attempt to give myself a different visual experience, I arrive in plenty of time and snag a spot at the front left. I didn't see much of Kevin Hayes last night, and I intend to make up for that - as well as grab a few pics of the fella. I'm rewarded with the realisation that he's possibly the coolest guy on stage - the Keith Richards of the guitjo. He has the moves, the stance; his playing even has the upstrokes. He takes a lead vocal for Let It Alone, welcoming the crowd to his world with: "Nice to see you… to see you nice." Later, Ketch introduces him as Bruce Forsyth, and I can see the resemblance.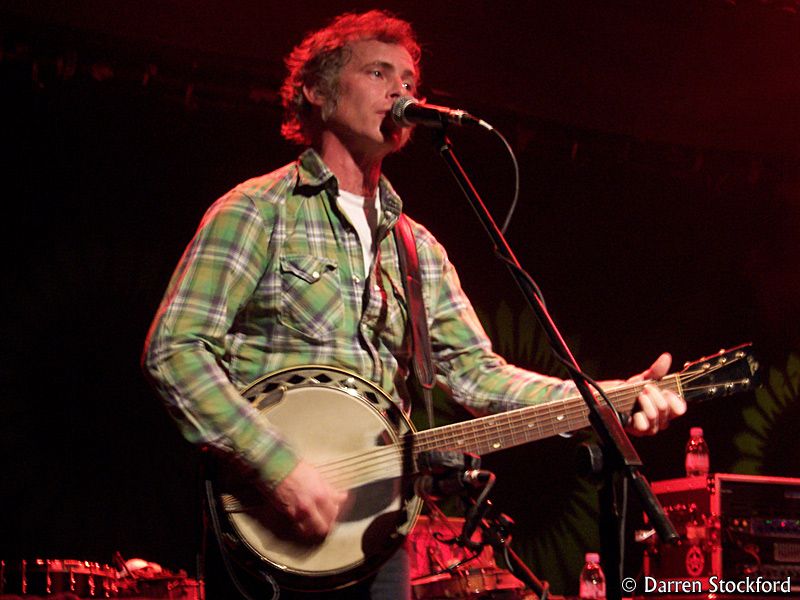 As well as Bruce, tonight's band consists of Pete Best on bass; JRR Tolkien on dobro and banjo; Winston Churchill on fiddle, harmonica and guitar; and - the only hangover from yesterday's performance - David Beckham on guitar. I guess that he's not yet ready for a transfer.
It's always a risk catching bands twice on the same tour. The second show can sometimes leave you feeling deflated, as you see the same songs performed in the same order, along with the same 'ad libs'. I'm delighted to report that the risk pays off handsomely here, as this second show is loaded with different songs, and the duplications are scattered around a setlist that bears only a passing resemblance to last night's. Ketch's banter is fresh too, and packed with a smattering of local references - though he seems a bit hung up on "Brixton girls", which makes me wonder whether he thinks he's playing Brixton Academy, rather than Islington Academy. Then again, perhaps he just likes Brixton girls.
Surprises? Oh yes, I like those. The biggest, for me anyway, is Train On The Island, a track from the little-known Renfro Valley compilation album, on which Old Crow have six songs. It's a very cool record, but I wasn't expecting to hear anything from it live. There's another trip to Wawa too, as Elkhorn Ridge is dusted down. And they play a lovely old-time ballad, Always Lift Him Up, which goes down a storm.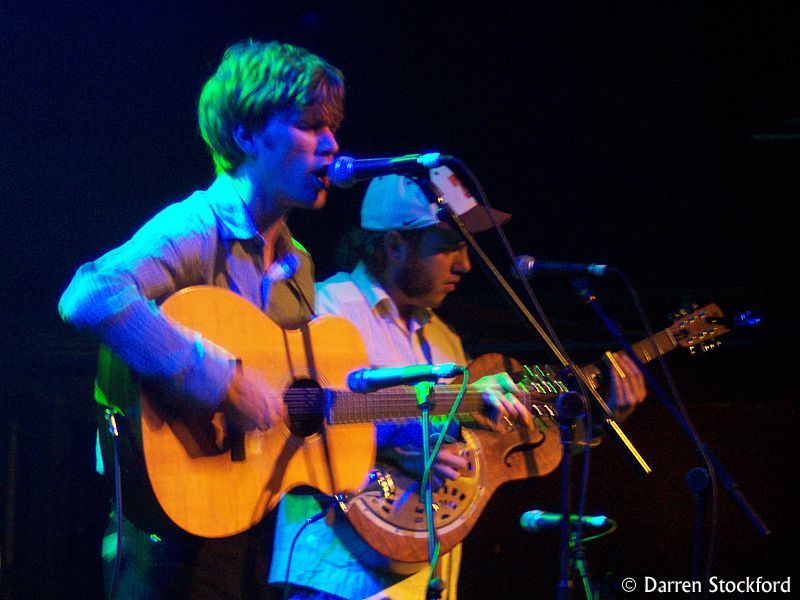 Despite the numerous talkers - the bane of most London gigs - and a handful of exceedingly merry punters who appear to lose one inhibition too many, the sold-out crowd, like last night's, is on top form. The applause is deafening. So many times at gigs, the band walk off stage at 'the end' and the place pretty much falls silent, turning the encore routine into a mistimed punchline. Not tonight, though.
After the first encore (Mother Earth Blues and a reprise of Tell It To Me), the venue's lights come on and a CD starts playing, but the punters continue to make so much noise that the band eventually come back out and play a Dylan cover, George Jackson. With the house lights still on, the connection between band and audience seems closer than ever; it's quite moving. There's a huge roar at the end of the song, and Ketch says they'll see us next year.
Here's hopin'.