Ray Harryhausen: A birthday celebration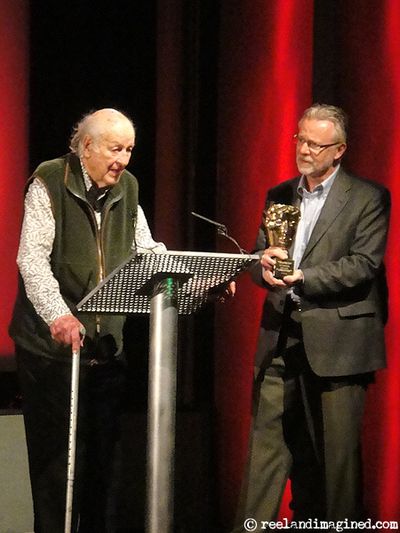 I've sometimes wondered whether I'm part of the last generation to experience stop-motion as a contemporary weapon in fantasy cinema's special-effects arsenal.
As a kid in the 1970s, I was wowed by television showings of the likes of Jason And The Argonauts, One Million Years BC and The Golden Voyage Of Sinbad - films that, at the time, were relatively recent releases, though I must admit, I didn't discern any real difference between these '60s/'70s epics and much older films such as King Kong. To me, stop-motion monsters were always eye-popping and wonderful, in the purest sense of the term - the pinnacle of special-effects artistry.
In 1981, my parents took me to the cinema to watch Clash Of The Titans, the last film I can recall seeing that was built entirely around stop-motion set-pieces. Sure, later movies had their moments - eg, Return Of The Jedi in 1983, and The Terminator in 1984 - but Clash still feels like a last 'hurrah' for the kind of film that defined my childhood experience of monsters and magic.
**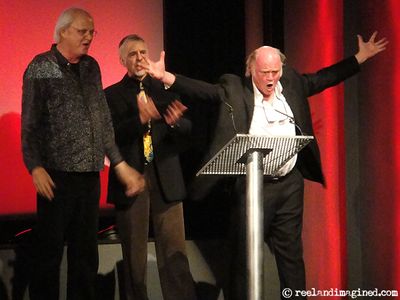 **Clash Of The Titans was the last film of Ray Harryhausen, a stop-motion artist who started his career as a protégé of Kong's animator, Willis O'Brien, but who went on to become the art's figurehead, his name big enough to stake ownership on the films he worked on - and, in most cases, helped conceive. Audiences might not have been able to tell you who directed The Valley Of Gwangi, but they could certainly tell you who brought its titular beast to life. This was a Ray Harryhausen film, and that was that.
Little wonder, then, that Harryhausen's influence has carried down the decades. And thankfully, he's still with us to enjoy the recognition of the filmmakers and effects artists that he's inspired. In two days' time, on 29 June, he'll be celebrating his 90th birthday - or rather he'll still be celebrating, as the party's already started.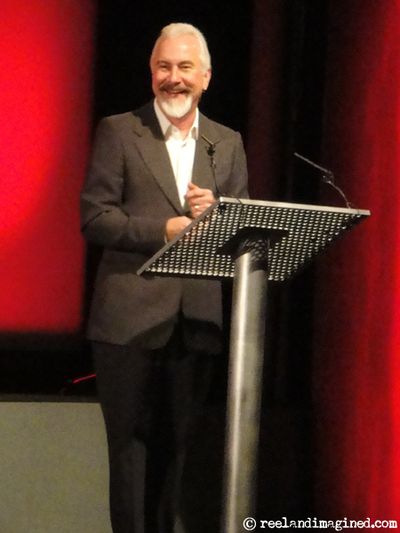 Over the past week, the BFI on London's South Bank has been hosting various Ray Harryhausen-themed events, some of them in the presence of the man himself. On Thursday, I attended a screening of King Kong at NFT1, with a live introduction from Ray, whose life the film has long been reported to have changed, sending him off on a voyage of discovery that eventually kick-started his career.
After making it clear that he didn't actually work on King Kong (he was, after all, just 12 years old when it premiered), Ray went on to share some Kong memories in the company of Tony Dalton, his friend and co-author of books such as Ray Harryhausen: An Animated Life.
Seeing King Kong on the big screen was a first for me, and an ambition fulfilled. Though the sound was too loud for my liking, the print was in pretty good shape. And, best of all, the sold-out audience watched the film in the proper spirit, laughing in all the right places, and at all other times treating the experience as the exciting cinematic adventure that it was designed to be.
Call me a film snob if you like, but I much prefer seeing movies, especially those from the archives, in a setting like this, where everyone has come specifically to watch a film, rather than munch popcorn. It's a pleasantly long way from the Saturday-afternoon multiplex, it really is - even if the NFT's seats aren't quite as comfy.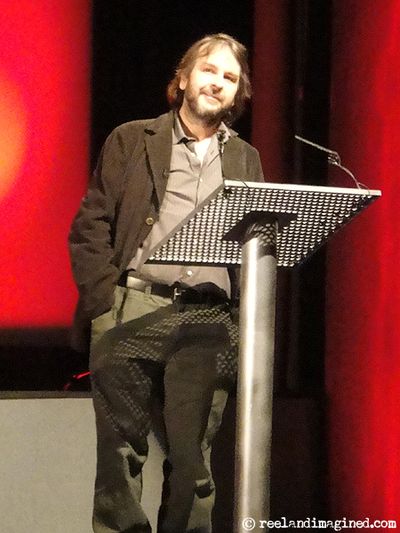 On Saturday, I was back at the BFI for a surprisingly poorly attended screening of Ray Harryhausen's first major gig, 1949's Mighty Joe Young. There can't have been more than a dozen bodies in NFT2, which was a bit of a shame. Though Mighty Joe Young doesn't have the same historical cachet as King Kong, it's still a wonderful, fairytale-like children's film that stands, for me, as Harryhausen's best work.
The animation, which Ray achieved under the tutelage of Willis O'Brien, is so full of character and packed with more 'how the heck did they do that?' moments than any stop-motion film I've ever seen. For my money, Joe Young is very mighty indeed, and seeing it on a cinema screen was a thrill I'm unlikely to forget. The sound levels in the NFT2 were much more to my liking, too.
And so to the main event: a 90th birthday celebration for Mr Harryhausen, who, luckily for the likes of me, lives in London. Half of the American special effects industry appeared to have flown over especially, and looking over the audience in NFT1, I started to feel like I was at an awards ceremony (and, in a way, I was - Ray went home at the end of the night with a BAFTA statuette). I could see Rick Baker, Dennis Muren and Phil Tippett down the front, while further back, representing the Brits, were Edgar Wright, Nick Park and Andy Serkis. Who on Earth let me in?
The evening was hosted, in an under-rehearsed fashion, by John Landis, who was checking pronunciations and seemed to be rewriting his script as he went along, but it didn't matter. The thanks from everyone, including Landis, were what the night was about, and they were clearly heartfelt. Steven Spielberg, George Lucas, James Cameron, John Lasseter, Guillermo del Toro, Tim Burton and Ray Bradbury all appeared (separately) on the screen to doff their caps, while the likes of Baker, Muren and Tippett stood up in person and did a turn at the lectern.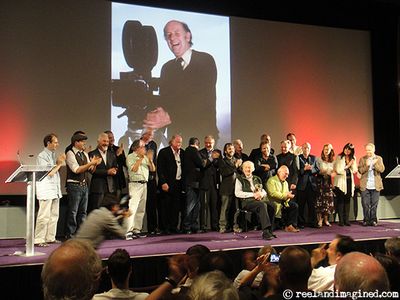 Remarkably, Peter Jackson topped the in-person guest list, turning in the best tribute of the night: some film clips that he made in his teens in which he fights some non-existent skeletons and battles a pretty impressive stop-motion Cyclops.
"It actually won an award in a New Zealand film competition," said Jackson of the Cyclops scene. "When I knew I was coming here, I thought the 13- and 14-year-old me would be so unbelievably amazed if I could show this stuff to Ray, so… Ray, thank you very much for sitting there and enjoying it. And if you ever need an apprentice, don't hire me."
The evening ended with the full cast on stage, gathered around a smiling Ray Harryhausen, for a photocall. As the flashes popped, I couldn't help thinking that, for once, it was nice to see the man himself in the frame.