Night life: Willie Nelson live at the Hammersmith Apollo, 13 May 2008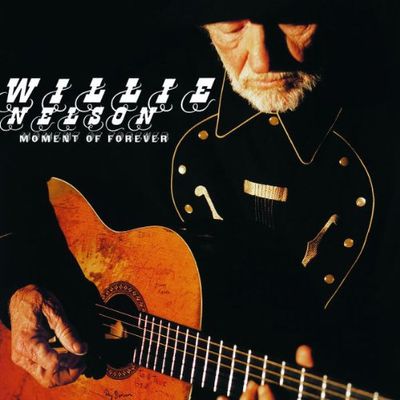 It was 21 years ago this month that I attended my first gig: Stryper at Hammersmith Odeon. To celebrate, or perhaps by complete coincidence, I was back there last night. Of course, the Odeon is now the Apollo and I'm no longer a head-banging 17-year-old. As Willie Nelson sang, funny how time slips away.
Willie - for it was his show I saw last night - is 75 years old and appeared to be in rude health. Backed by his regular band, he did 100 minutes that seemed like 50, rattling off classics from every decade of his career, many of which he imbued with his trademarked jazzy acoustic guitar licks and ahead-of-the-beat vocal phrasing (something that, having heard his studio records, can admittedly seem odd until you settle into the style).
Showbiz law might dictate that the best should be saved for last, but if Willie had done that the gig wouldn't have finished until the early hours of the morning. So, instead, he walked on stage and played nothing but 'greatest hits', with just a two-song nod to his latest (and thoroughly decent) album, Moment Of Forever, mid-set.
It was a strategy that worked very well; the set hit the floor running and momentum was maintained through ballads and rockers alike, from Always On My Mind and Red-Headed Stranger to Me And Paul and On The Road Again. The latter song got one of the best receptions of the night. In the circumstances, it wasn't hard to see why. The romance of the road is alluring, even to a hermit like me.
To prove that Willie's no scene-stealer - not even at his own gig - the show climaxed with a run of four Hank Williams songs that stoked up the crowd until everyone was on their feet for the finale, an encore that technically wasn't (as Willie didn't leave the stage): I Ain't Superman and You Don't Think I'm Funny Anymore, which ironically got a laugh at its best line.
And then he was gone; all that remained was an exceedingly large Texan flag that had unfurled as a backdrop at the beginning of the show - one of two reminders tonight that everything really is bigger in Texas.