Holiday road: On the musical tourist trail in Memphis, Nashville and Vegas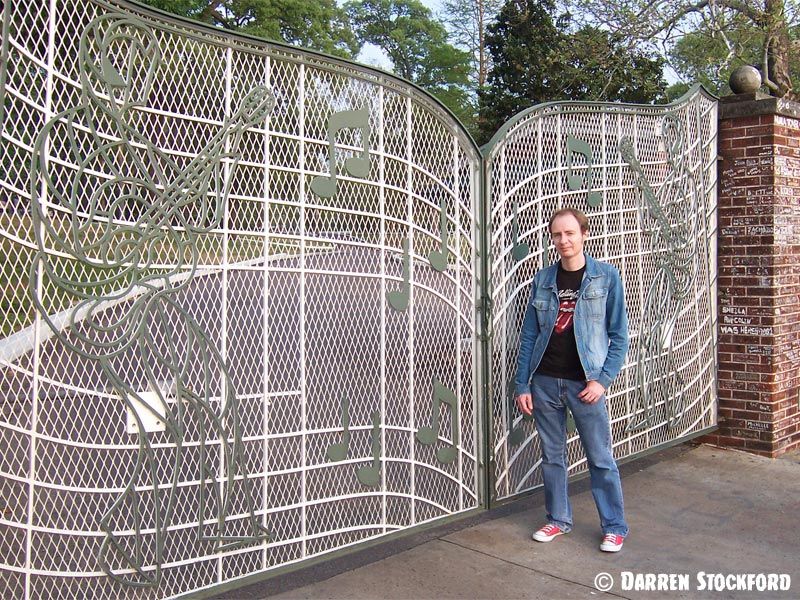 Phew, time travelling really takes it out of a guy. How's that for a dramatic lead-in to a whinge about the joys of jetlag? Approximately 30 hours have passed since Tara and I arrived back in the UK after a 12-day gallivant on t'other side of t'Atlantic.
Our jaunt began with a week in Tennessee, a return trip (we first visited in 2004) that we decided to make with my parents, who wanted to visit Graceland, the home of Mr Elvis A Presley. The site hasn't changed much in four years, despite being under new management. The mansion and its grounds, plus a handful of museums across the road, are worthy and moving tributes to the man, his music and his life; the gift shops (both official and unofficial) are, for the most part, giant mountains of tat.
The Heartbreak Hotel, our accommodation for three nights, served its purpose but appeared a little run down: the stair wells were musty, and our room came complete with a loose and dripping tap and a toilet handle that came off in Tara's hand. When we first arrived, we were given a non-smoking room that stank to its very fabric of stale cigarettes. When we asked to move, the front-desk staff couldn't have been more unhelpful. We got a new room eventually, but the manner in which our keys were snatched from us made it clear that we were being a pain in the backside.
The Heartbreak Hotel appeared to have its own peculiar brand of Southern hospitality.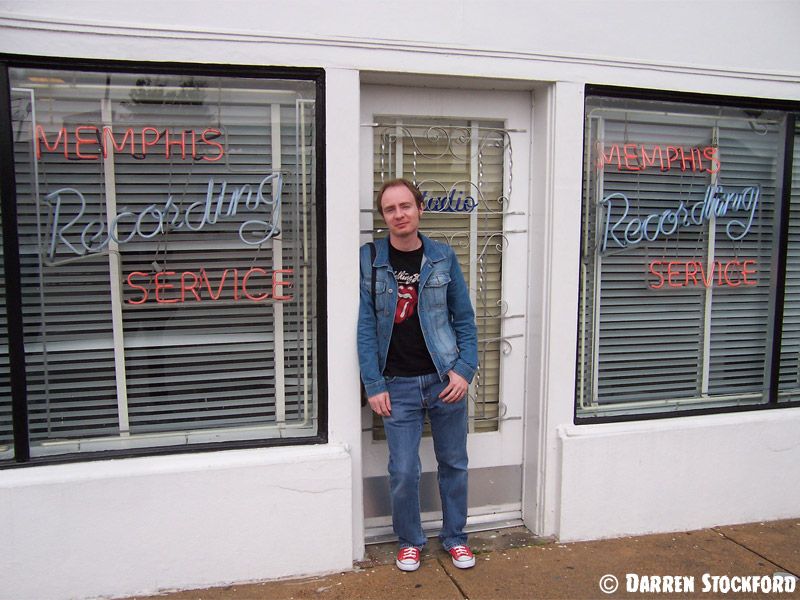 Sun Studio, on Union Avenue, was much more welcoming. In keeping with its indie, DIY reputation, a real live tour guide talks you through the studio's history and highlights. Ours, a young woman with 'honky tonk angel' tattooed across her chest, was funny, charming and clearly as thrilled by her subject matter as I was. There was no hint that she did this half a dozen times a day, every day. The studio is magical; the tour unique. Sun was, is and always will be an awesome place to visit.
Skipping over a few bits and pieces (I know you don't have all day), our trip also took in Tupelo - home to Elvis's birthplace and sights/sites such as Tupelo Hardware Co, where Elvis's mum Gladys bought her son his first guitar (though he wanted a gun) - before we headed on out to Nashville, a vastly different city from Memphis, despite some shared musical history.
There's an air of affluence around Nashville, which peaked for me on a tour of the outsides of various (admittedly successful) musicians' homes, many of which put Graceland into perspective as the relatively humble abode it is, at least by today's standards.
Elvis recorded almost 250 songs in Nashville, in RCA's Studio B. Our visit to the studio in 2004 was cool but fleeting. This time, we had nearly an hour there, a good portion of which was spent in the recording studio itself, rather than the adjoining corridors. As the tour guide dimmed the studio lights and played Elvis's recording of Are You Lonesome Tonight, the decades rolled back and ghosts walked among us. I was moved, even more so than hearing Cash at Sun.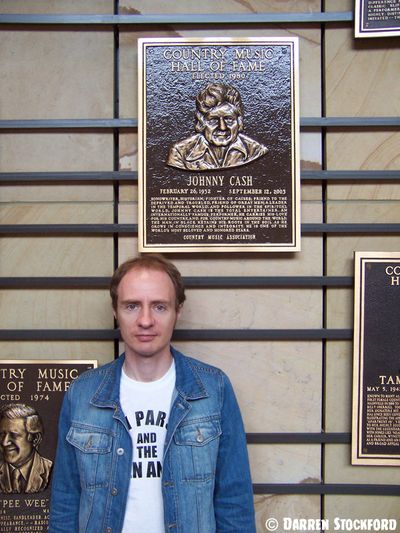 Unfortunately, this was followed up with a hokey group recording session. Yes, folks, I've 'cut a song' at Studio B: a butt-clenching version of Can't Help Falling In Love that's out of both time and tune - not that you'd have thought so seeing everyone else in the tour group tripping over themselves to bag a CD copy.
Nashville's most famous export is, of course, country music. Due to the fact that we were staying downtown, at the Holiday Inn Express, Tara and I soaked up the soul of Lower Broadway far deeper than we managed in 2004, when we were stationed at Opryland.
Music-wise, I really feel as if we've seen both sides of the city now: the raw rowdiness of the honky-tonks and the sequined showiness of 'Nashvegas' - though, sadly, there wasn't much country happenin' downtown during our stay. Perhaps it was a weekend thing, but most of the guitars I heard were set on 'stun'.
My saving grace was Robert's Western World, one-time home to BR549, where I caught the end of an afternoon set from… actually, I never got their name, but they were cranking I'm So Lonesome I Could Cry and some other tunes in a similar vein. They were very cool, and I recognised the steel guitar player as Carco Clave, who played with BR549 when they were last in the UK, a couple of years ago.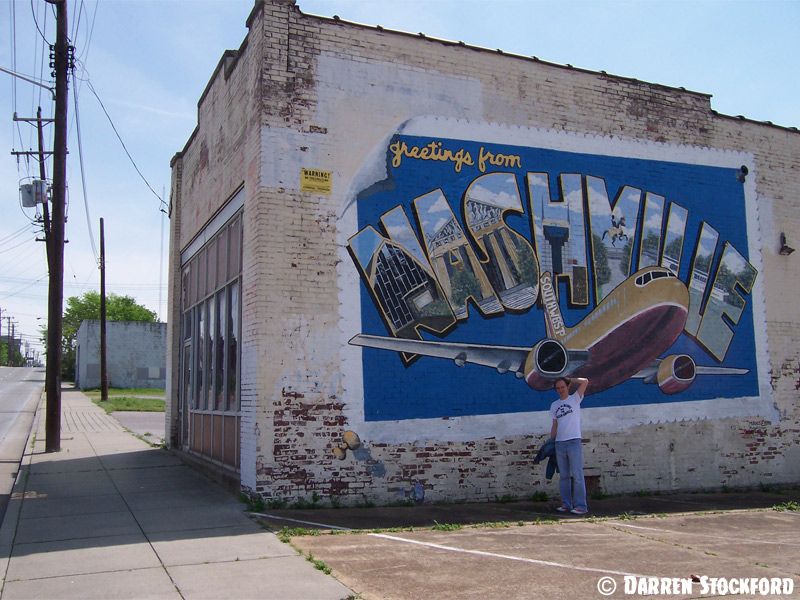 The beauty of downtown Nashville is that you don't have to walk more than a couple of hundred yards before you hit another point on the tourist trail. Ernest Tubb's is just across the road from Robert's and Tootsie's; The Ryman Auditorium is just a few blocks away from the Country Music Hall of Fame. Despite this, we could still have done with a couple of extra days to take in everything we wanted to. If we ever go back, we'll spend a week and take our time.
On Monday, we boarded a plane bound for Atlanta, where we caught a connecting flight to Las Vegas, our home for five nights. Tara had never seen Vegas, and my last (and first) visit was in the early '90s. Back then, I spent just a couple of days there. As I discovered last week, it's all anyone really needs - unless they're big on gambling.
The sights are fantastic, and there's plenty to do even if you're not into casinos. But the pace of the city is tiring. It's not just the fact that it never sleeps (the casinos simply don't close, ever) - it also takes ages to get anywhere, whether walking or riding the bus. Places appear to be "just down the road" but are actually a mile away. The monumental size of buildings creates a false sense of distance. And, once inside, these buildings become mazes of flashing lights; the smell of cigarette and cigar smoke sending one on a desperate search for a well-hidden 'exit' sign.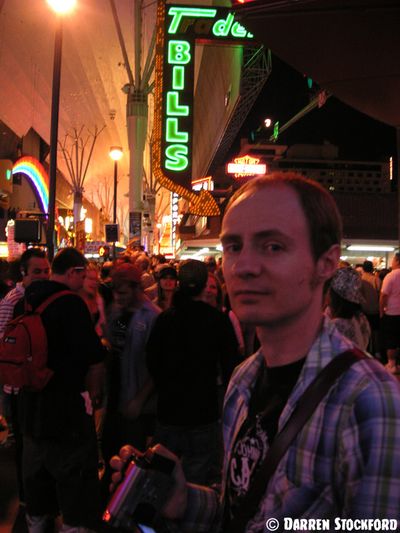 After two and a half days in Vegas, I was ready to go home. Once I'd walked the length of the Strip, visited M&M's World, discovered Cherry Coke Zero (which is even nicer than Diet Coke with Cherry) and seen the Hilton (the only Elvis site in Vegas that doesn't take the proverbial wee), I started craving peace and quiet. Not even our hotel room, on the third-floor of the Imperial Palace, was a safe haven, as it was near a generator that could be heard 24-7, along with beeps from airport shuttle buses that often arrived as early as 3.30am. We had just one night of decent sleep.
Gambling? 'Course we had a dabble. Nothing too strenuous. I lost a buck and Tara won 37 cents. Or she would have if she hadn't opted to keep the Golden Nugget-branded voucher as a souvenir. The casinos are sneaky like that - how many dollars in winnings do tourists choose not to cash in because they'd rather have that little slip of proof? Anyway, I've gambled in Vegas. But I've gambled more in Blackpool. And that has grab machines.
So… some highs, some lows, some good times and some not so good times. In short, it was a holiday. This was my postcard. The weather was great. Wish you were there. xxx