Escape to the Planet Of The Apes: Memorabilia 2007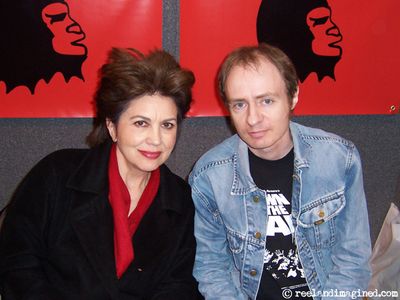 I'm not one to lie in bed all day, but I reckon risin' and shinin' at 6.30am on Saturday is pretty courageous.
Yesterday's heroic streak was inspired by a mini Planet Of The Apes fest-type convention thing at Memorabilia, the twice-yearly movie/TV/sport collectors' fair held at the NEC in Birmingham. I had a 7.52am train to catch, to arrive at the venue around 11am.
My mission was threefold: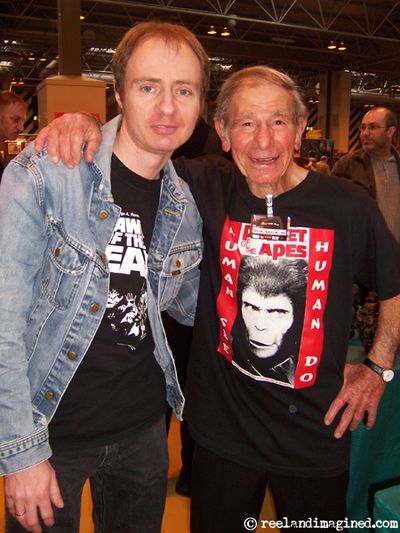 1. To meet and secure signed photos of two actors: the delightful Linda Harrison (Nova from Planet Of The Apes and its first sequel, Beneath The Planet Of The Apes) and the cigar-totin' Buck Kartalian (who played jailer Julius and had a smaller role, a gorilla called Frank, in Conquest Of The Planet Of The Apes).
2. To gawp in wonder at Les Hemstock's collection of Apes props, masks, appliances and costumes.
3. To meet some fellow fans I've only ever spoken to via email and letter, including the guys behind the superb Simian Scrolls fanzine.
I'm pleased to report that it was 'mission accomplished' on all three counts, and I had a fab day.