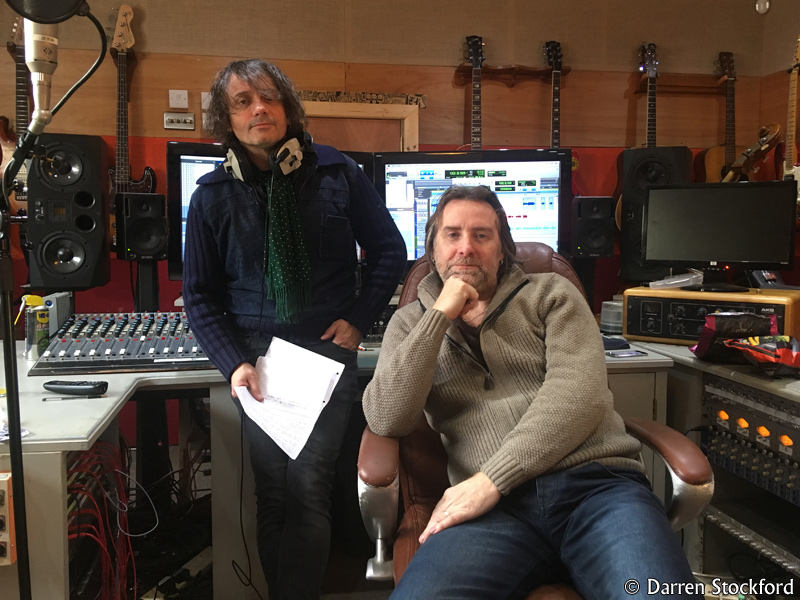 "I think if you stick one back on, we'll know."
Record producer Pete Brown is guiding Last Great Dreamers' frontman, Marc Valentine, towards a perfect vocal take. He advises him to listen to just one side of his headphones – to "take an ear off".
"I've got all three off at the moment," says Marc, before lead guitarist Slyder chimes in with an idea of his own.
"How about putting them over his eyes?"
It's Monday the 11th of December and I'm at Henwood Studios in Oxfordshire, where the Dreamers' fourth long-player, the follow-up to 2016's Transmissions From Oblivion, is nearing completion. The album has been in production since early November, though the sessions have so far been split into three chunks, so no one has gone stir crazy yet.
No, really – they're always like this.