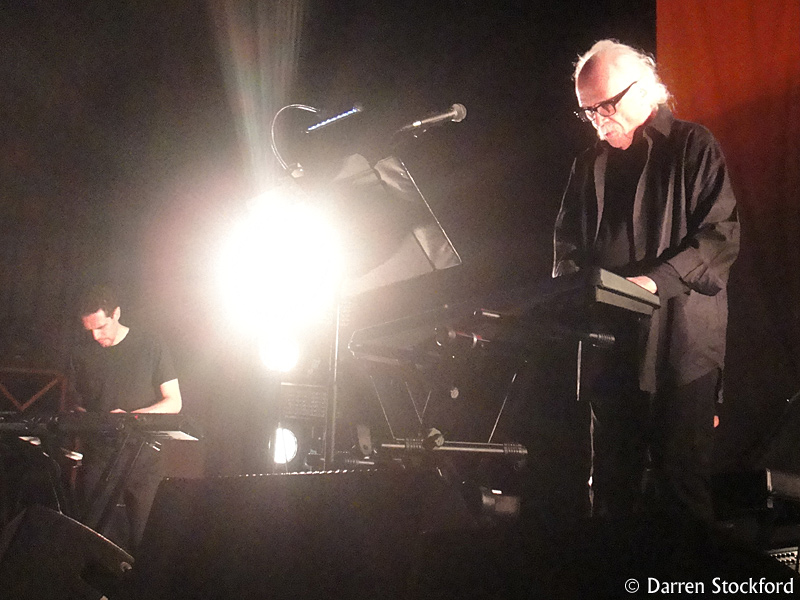 "Please be aware no food, drink or chewing gum is allowed in the venue. Thank you."
The printed sign, one of a handful dotted around the entrance and foyer area of the Troxy, is trying its polite best to look after the venue's interests, but it doesn't seem to have caught the attention of tonight's performer, John Carpenter, who's happily chewing away.
It's hard not to think of Roddy Piper in They Live: "I have come here to chew bubblegum and kick ass. And I'm all out of bubblegum." Carpenter's supply seems plentiful, but asses – or rather arses, as we're in London – still get a good shoeing.
The filmmaker/composer is in the capital to finish up his nine-date tour of the UK and Ireland, and I'm feeling a bit emotional. With my legs planted firmly on a prime piece of real estate – ie, down the front by the barrier, about 15 feet away from the man himself – I'm trying to soak up every last drop of what's happening on stage. It's my third and final show of the tour. Once this is over, that's it – certainly for a while, but maybe forever.