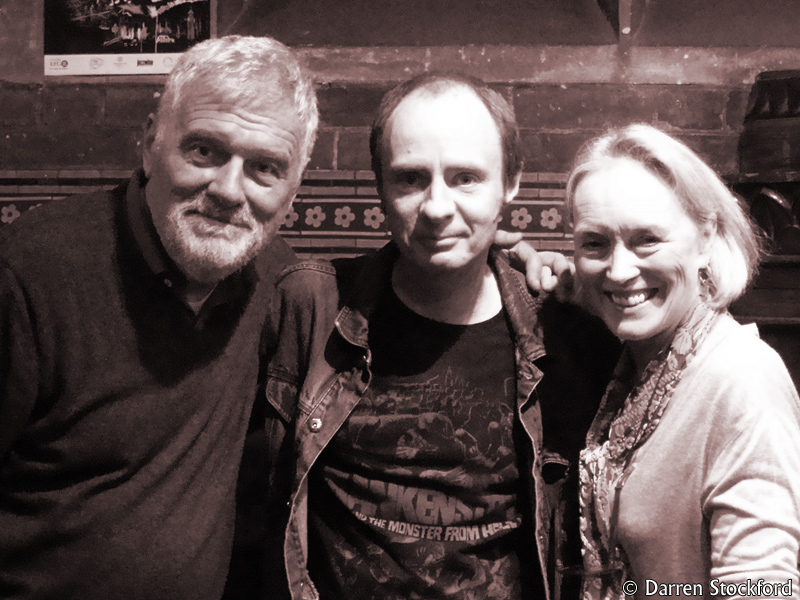 Here's one for fans of '70s and '80s Italian exploitation films. From left to right we have composer Fabio Frizzi, some interloping no-mark, and actress Catriona MacColl.
Last night Fabio and his six-piece band played a wonderful gig at Union Chapel in Islington, performing suites of music from throughout Fabio's career as a composer for film and television.
It was his third London show since 2013, and he'd reworked his set since his last visit to the UK two years ago, though of course all of his 'hits' from Lucio Fulci's gothic horrors – the likes of Zombie Flesh Eaters, The Beyond and City Of The Living Dead (or The Gates Of Hell, as it was titled in the US) – were present and correct.